Nashua High North, South compete in food drive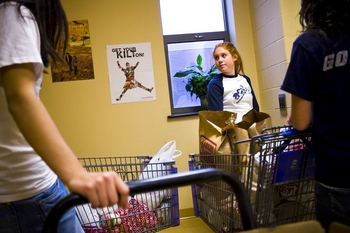 Nashua High School North students, gather non-perishable food for the school's canned food drive, part of their role in the school's Activity Coordination Team on Tuesday.
The school is participating in a friendly competition with Nashua High School South to see which school donates the most food. Donations were brought to local agencies, soup kitchens and shelters Wednesday.