N.H. businesses to House: We need stimulus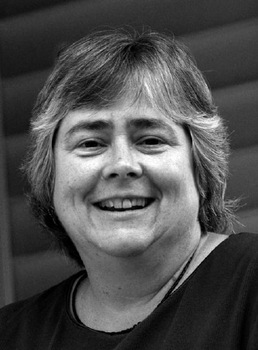 An early federal stimulus package would help New Hampshire pull out of what they see as a deep recession, affecting hiring, capital investment and revenues, four representatives of the state's business community warned lawmakers earlier this month in Concord.
At a meeting of the House Ways and Means Committee, Christian Zimmerman, president of Pike Industries in Belmont, said he has held off axing 40 or 50 jobs in the event that federal money comes through and he's able to put those people to work on highway projects. But Congress would need to act right away so work could start in April, when he could hire 80 people and buy several paving machines to meet the demand for bridge and road projects. If approval is delayed and the work is unable to start until June or July, three months of work and economic recovery could be lost.
"The Department of Transportation has done everything they need to," Smith said. "They're ready to go. We need the governor and federal legislative delegation to push for a stimulus as soon as possible."
Gary Abbott, executive vice president of Associated General Contractors of New Hampshire, said in an interview that a strong highway system is critical to long-term economic health. He pointed to the economic impact the widening of Route 101 has had, for example. "This kind of (government) investment pays back $5.40 for every dollar spent."
Juliana Eades of the New Hampshire Community Loan Fund said nonprofit lenders like hers have the patience to work with borrowers and take much greater risks than banks these days. She said her agency would know what to do with a piece of the stimulus.
"The contraction of credit is bringing death to businesses by strangulation," Eades said, adding that the real estate market is completely stuck.
"Now would be a great time to infuse money into affordable housing, especially near jobs," she said.
Evan Smith, general manager of Hypertherm, manufacturing firm in Hanover, told the committee his company has a no-layoff policy, but if it didn't it would likely cut its 1,100-person workforce by 10 percent. Some 850 of those jobs are in New Hampshire.
"We enjoyed a strong first three quarters" of last year, Smith said. "We've had a sharp reversal triggered by the collapse of the financial market, the contraction of credit, the correction in inventory and a 30 percent strengthening in the dollar."
He called the outlook for 2009 "opaque" because nobody knows when equilibrium will return.
"We hope to understand where the bottom is in another two or three months," Smith said. "We have the financial health to weather this period, but it will be tough on planning and forecasting."
Pat Corso of the Mount Washington Resort said the North Country landmark is two years into a 12-year, $1.2 billion expansion, but he'd be delighted if this year's revenues match 2008.
"My sense is we'll be down," he said. "How much? I don't know. Some of my friends in the tourist industry think they'll be off 10 to 20 percent. The Greenbrier Resort in West Virginia just laid off 650 people, half the workforce. We have 450 full-time staff and 350 part-timers. We've had no layoffs so far, and we hope it doesn't happen."