Mother faces sentencing in baby's death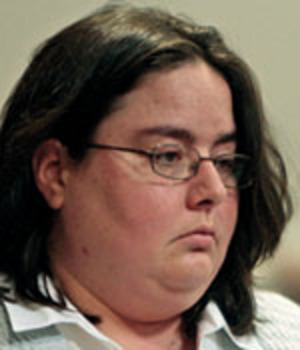 NASHUA – It's been three years since 21-month-old Rylea Belonga collapsed and died from what doctors said was a severe brain injury caused by abuse.
A jury found Rylea's mother, Nicole Belonga, responsible for her death and Monday, Belonga faces sentencing by Hillsborough County Superior Court Judge William Groff.
Belonga, 27, formerly of 65 Alder Drive, has been jailed since Nov. 13, when jurors acquitted her of second-degree murder but convicted her of manslaughter. Jurors found Belonga had acted recklessly, but not, as prosecutors charged, with "extreme indifference to the value of human life."
Her sentencing is expected to last about two hours. The Telegraph plans to stream the hearing live on its Web site, as well as report on the case.
Relatives of victims are entitled by law to speak at sentencing hearings, and in many cases, family members will excoriate the accused while also describing the suffering or loss of a loved one. Belonga's family remains convinced of her innocence, however, and they presumably will speak on her behalf. Belonga also has the right to speak, if she chooses.
Belonga's sister, Monique Belonga, told The Telegraph after the trial that Belonga was "devastated" by Rylea's death."They didn't get the killer," Monique Belonga said. "They didn't get the person who did this to Rylea. The only persons who know who did it is the person who did it, and the little girl who is up in heaven right now."
Rylea collapsed on the morning of Jan. 6, 2006, shortly after Nicole Belonga dropped her off at a baby sitter's home. She never regained consciousness, and was pronounced dead 13 days later. Doctors testified that Rylea had suffered severe brain and arterial injuries that could only have been caused by violence.
Belonga's lawyers argued that Rylea could have been harmed while at the baby sitter's home, while prosecutors argued that Belonga's own admissions to police and the medical evidence proved that she was responsible.
Belonga would have faced up to life in prison if convicted of second-degree murder. The manslaughter charge carries no mandatory minimum, however, and a statutory maximum of 15 to 30 years in prison.
Belonga was charged, and convicted, of acting recklessly, not knowingly. The law defines recklessly as being aware of, but disregarding, "a substantial and unjustifiable risk" of harm to another person.