Milford union in film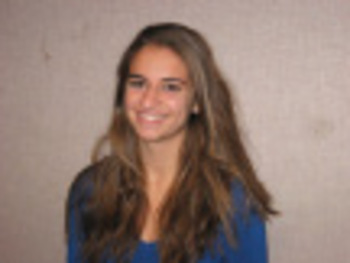 The opening credits give way to a series of familiar Milford scenes – cars winding counterclockwise around the Oval, shop doors swinging as foot traffic comes and goes, a couple leisurely exploring the idyllic town gazebo.
The camera next takes viewers inside the Santos Dumont Cafe, where the audio picks up a musician singing a song called "Union Maid." A narrator identifies her as "Rahel." She's a bus driver – or, she used to be.
It's the first sign that this 38-minute documentary film, produced by veteran union organizer and author Richard Bensinger, wasn't created as an armchair travelogue of life in a pleasant, all-American town.
Instead, Bensinger, who co-founded the Institute for Employee Choice with former Bethlehem Steel president Dick Schubert in 2003, came to town to chronicle the contentious two-year struggle between First Student school bus drivers – who are trying to unionize – and company management – which wants nothing to do with a union.
The documentary, titled "First Student or First Amendment?" premiered last week at the Holiday Inn in Concord to an audience that included roughly 50 state legislators. Also present were representatives of Council 93, American Federation of State, County, and Municipal Employees (AFSCME), the union that's trying to organize the drivers, and longtime N.H. AFL-CIO president Mark MacKenzie.
Bensinger's film includes a number of interviews, mostly with drivers who were part of the original organizing effort starting in March 2007, which remains ongoing.
In his narration, Bensinger charges First Student with repeatedly threatening drivers connected to the organizing effort and using Milford police to harass and try to frighten organizers and drivers into backing down.
Requests to get statements from First Student management or interview them for the film were declined, Bensinger added.
Several phone messages left this week and last week by the newspaper for First Student contract manager Robin Bogle seeking comment on the allegations made in the film were not returned.
Staff writer Dean Shalhoup and correspondent Jessie Salisbury contributed to Around the Towns.