Mayor cautious about budget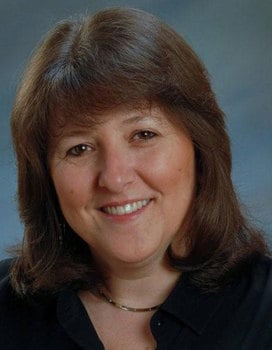 NASHUA – Last January, as she prepared her first budget as mayor, Donnalee Lozeau asked city department heads to hold spending increases to 3 percent.
The result was a city budget of $227.23 million, up 2.5 percent, and an increase in the local property tax rate of less than 1 percent, the smallest increase in a decade.
This year, Lozeau has set an even leaner budget parameter, asking city departments to present budgets up only 1 percent over current spending.
The reason is the recession, which has caused many residents to lose jobs or otherwise struggle.
"Some departments are very concerned about that," Lozeau said. "Others are thanking me I didn't cut it or level it.
"We're in very difficult and uncertain times. I think it's a very different situation than it was last year. The status of the state right now, as well as the nation, is going to have an impact.
"I do not want to be in a circumstance where we're adding another burden on the people who are already struggling and dealing with increased costs."
Also, Lozeau said she worried that the small tax increase from last year's spending could result in a spike in the tax rate this year.
The mayor said there is money in the city's undesignated fund balance she views as "tax stabilization money." Any additional money from the state should go into that pool, she said.
"Would it be nice to level (the tax rate) or cut it? It absolutely would," Lozeau said. "But at the cost of services? I don't think people want that, either."
Nashua provides a significant number of services compared with other communities, she said.
"I'm hoping that 1 percent will allow us to maintain city services," Lozeau said.
However, the mayor acknowledges that new union contracts affecting many city departments will mean increases in salary and benefit costs.
"That 1 percent absolutely can be eaten up by personnel costs," Lozeau said.
That will cause department managers to work hard to set spending priorities in other spending lines, she said.
Police and fire commissioners and board of education members "are going to have to make some of the tough decisions before (department budgets) even get to my desk," Lozeau said.
"They're living in this community. They understand what people are going through. I think they recognize some tough choices are going to have to be made."
Already, there has been some subtle lobbying for funding. For example, on Tuesday, police Chief Donald Conley and Detective Sgt. Frank Bourgeois updated the board of aldermen on the status of gangs in the city. After hearing the presentation, at least one alderman voiced his opinion that the police should assign additional officers to its anti-gang efforts.
In a discussion Tuesday about how city sidewalk plows kept breaking down, an alderman said the city should buy an additional one or two for next winter.
It would be easy for department managers to say that services or public safety would be at risk without more spending, Lozeau said.
"But that's the stark reality of the times we're in right now," she said. "This is not somebody running around saying, 'The sky is falling, this is what we're going to do.' This is an absolute reality for people living in our community."
Lozeau has asked managers to submit a list of priority items not included in their budgets in case additional money is available.
The mayor will start working with departments to review spending requests next month. In the spring, she will present her budget to the board of aldermen, which reviews and potentially tweaks the spending requests and holds a public hearing on the city budget before voting to approve it.
The fiscal 2010 budget takes effect July 1 and extends through June 30, 2010.