Maximizing your Tri-City investment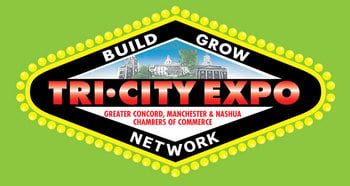 Continuing the tradition of a fun and useful trade show experience, the 22nd annual Tri-City Expo will feature a Las Vegas theme that should add excitement to the business-to-business show. The Tri-City Expo will be held from 3 to 7 p.m. Thursday, Sept. 30, at the Center of New Hampshire at the Radisson Hotel Downtown Manchester. Exhibitors number over 200, representing virtually every business type – from printers to accountants and airlines to hotels.Strong sponsorship by established New Hampshire companies, including Catholic Medical Center, FairPoint Communications and Public Service of New Hampshire, support the joint effort of the Greater Nashua, Manchester and Concord chambers of commerce. If you've already made the decision to showcase your business at the expo, the planning stage begins now. As is the case with many business initiatives, success at a trade show has a lot to do with your planning and execution.This year, organizers are offering a pre-show seminar on "Maximizing Your Results," a two-hour training, to be held from noon to 2 p.m. Wednesday, Sept. 15, at the offices of the Greater Manchester Chamber of Commerce, 54 Hanover St., Manchester.Open to members of the three chambers, the seminar will feature Armand Hebert of The Referral Institute NH, who will cover a number of topics, ranging from knowing your target markets, trade show etiquette, tracking results and making your first impression.For more information, call Caitlin Meaney at 603-792-4106.Participants also can follow a checklist that should ensure both an enjoyable and successful expo:
Read your pre-show materials. Everything from information on exhibitor parking to booth layout can be found in your pre-show packet of information, now available to registered attendees at the Tri-City Web page at tricityexpo.com.
Meeting important deadlines will save you money and avoid last-minute hassles.
Setting up early allows you the freedom to respond to last-minute details. At Tri-City, over 200 exhibitors have to unload their vehicles at two loading docks. Not surprisingly, the lines form in the last hour or two before the start of the show. Don't let this happen to you – set-up begins as early as 9 a.m.
Plan your booth. Information or images that you want people to see should be placed at or near eye level and the print should be large enough for people to read at a distance.
The most attractive and engaging booths will not help your business if you don't have the right people working at your booth. They should be outgoing, communicative, friendly and knowledgeable about the company. Finding the right person for the job can make or break an expo experience.
Use the Expo as a chance to reconnect with existing clients as well as to meet new clients. Let your clients and business associates know that you will be exhibiting and invite them to your booth.
If the expo has gone well for your business, you and your staff are going to be exhausted, but the work hasn't ended. Set aside time during the days following the expo to follow up with potential clients and businesspeople you met at the show. Be careful not to allow too much time to pass between the show and your follow-up.
For more information about the Tri-City Expo call one of the hosting chambers: the Greater Concord Chamber of Commerce, 603-224-2508; the Greater Manchester Chamber of Commerce, 603-666-6600 or the Greater Nashua Chamber, 603-881-8333.