Maximizing the TriCity '09 experience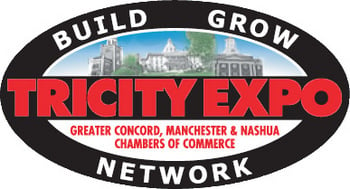 Named New Hampshire's "Best Networking Event" in NHBR's 2008 Best of Business readers' survey, the TriCity Expo offers attendees the opportunities to build their business and grow the sphere of their business network.
Held this year from 3 to 7 p.m. Thursday, Sept. 24, at the Radisson Hotel Manchester Exposition Center, TriCity excels because it offers those in attendance a chance to network with a diverse group of businesses and businesspeople from three of the most vibrant business communities in the state.
Each year over 2,000 businesspeople visit the over 225 exhibitors at the TriCity Expo, a joint effort of the Greater Concord, Nashua and Manchester chambers of commerce. They meet potential business partners, educate themselves about the latest marketing practices and reconnect with clients past and present.
Because, by their nature, such shows tend to bombard attendees with hundreds of different companies trying to draw them into their booth to begin a business relationship, it's important for those in attendance to know ahead of time what they want out of their show experience and have a plan how to achieve that goal.
The two most common goals of attendees are relationship-building and education. TriCity is a good venue to achieve those goals because it gives attendees the ability to comparison-shop and talk directly to the business owner or marketing manager, whose sole focus is to sell their products or services and be keyed to your needs as a potential customer or partner. Expositions also offer an excellent opportunity to educate yourself about a new company that you may want to do business with or discover a new business service that will help you to grow your business.
Knowing what your competition is doing also is a key to business success. Expos like TriCity offer a window into the tools your competitors are using to sell their business and the products that they are offering. By observing how competitors promote their business, you place yourself inside your competition's sales process. Look for partnerships and relationships that might benefit your business by observing how other businesses market and promote their business. The observant businessperson can learn many things at a trade show if they stay focused on making sure the exposition meet their needs.
Now in its 21st year, the TriCity Expo has perfected the business-to-business format. Exhibitors come from every business type, from printers to accountants and airlines to hotels. Strong sponsorship by established New Hampshire companies, such as Catholic Medical Center, Manchester-Boston Regional Airport and Public Service of New Hampshire support the joint effort of the Greater Nashua, Manchester and Concord chambers of commerce.
If you're not one for navigating a large expo hall with ease, or could use some reassurance in your networking skills, this year a special free seminar is being offered to all interested attendees.
Hosted by Kevin Hallenbeck of Sandler Sales Institute, the seminar will run from 2 to 3 p.m. in the Webster Room, adjacent to the Expo Hall. Titled, "Seven Major Mistakes to Avoid When Attending a Trade Show," the seminar should help give you some tips on navigating the TriCity Expo. To register for the seminar, contact Emily De Puy at the Greater Manchester Chamber of Commerce, 603-792-4122 or customerservice@manchester- chamber.org.
The TriCity Expo runs from 3 to 7 p.m. Sept. 24 at the Radisson Hotel Manchester. For more information, call one of the hosting chambers: the Greater Concord Chamber of Commerce, 603-224-2508; the Greater Manchester Chamber of Commerce, 603-666-6600; or the Greater Nashua Chamber, 603-881-8333.