Man charged in teen's drug-related death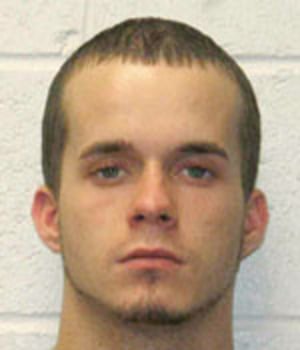 BEDFORD – Police have arrested a 19-year-old Manchester man in connection with the May death of a West High School senior.
Montgomery Proulx, 19, was arrested without incident in Hooksett early Monday and charged with selling a controlled drug that resulted in the death of another, a felony with a maximum sentence of life in prison with parole. The arrest came after an investigation by Bedford Police Department detectives.
Bedford police officers along with members of the Bedford Fire Department Rescue Squad responded to a residence in regards to a medical call on the morning of May 10. Police found Evan Schwager, 18, of Bedford, unconscious at his family's home. A short time later, Schwager was transported to Catholic Medical Center in Manchester where he was later pronounced dead.
Police charge Proulx sold Schwager the drug Fentanyl, which county attorney Marguerite L. Wageling said is commonly compared to morphine, but Fentanyl is stronger.
Law enforcement officials did not describe the link between Proulx and Schwager because the investigation was still ongoing, but they said Proulx was in a car in a high-intensity drug-trafficking area when police found him.
Proulx was arraigned in Merrimack District Court on Tuesday and his bail was set at $250,000 cash.
He was being held at the Hillsborough County Department of Corrections in Manchester.