Lynch picks Campbell to head DOT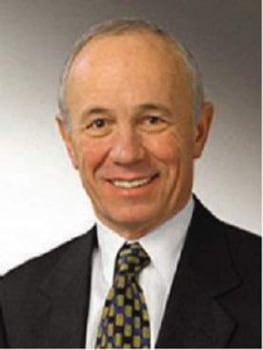 George Campbell of Portsmouth, a former Maine transportation commissioner and former mayor of Portland, Maine, has been nominated by Gov. John Lynch to serve as commissioner of the Department of Transportation.
Campbell, 62, emerged as the nominee after being the recommended choice of a search committee.
Campbell would become the first permanent commissioner of the New Hampshire Department of Transportation since Lynch forced former Commissioner Carol Murray into retirement, citing the agency's financial woes.
Campbell served as Maine's economic development commissioner and later served on the Portland city council and was that city's mayor from 1997 to 1998.
Earlier, he had been a town manager of three Maine communities and is currently chief of his own economic-development consulting firm.
"George Campbell has more than 25 years experience in the public and private sector and is highly regarded for his proven record as a strong administrator," Lynch said in a statement, adding that he "is a leader who can build on the progress we are making in fixing our roads and bridges and balancing the Department of Transportation's finances."
After leaving state service, Campbell became a senior assistant vice president for Guilford Transportation of Billerica, Mass. In 1986, he then went on to serve as president of Governmental Services Inc., a Portland public policy and economic development consulting firm. In 1997, he was named president of Pierce Atwood Consulting in Portland in 1997 and currently serves as principal of George Campbell & Associates, an economic development consulting firm.