Look out below!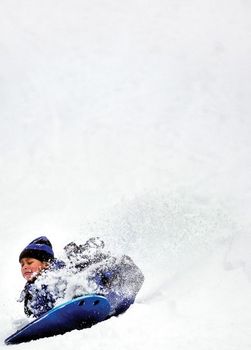 Adrian Cruz, 5, of Nashua winces as he hits the edge of a snow ramp Wednesday at Roby Park in Nashua.
Dozens of people came to enjoy the recent snowfall and freezing rain that hit the Southern New Hampshire region.
See the Sunday Telegraph for colorful coverage of the Boy Scouts Cardboard Sled Regatta at Bragdon Hill in Amherst.