Lien times for city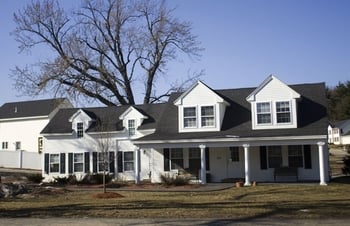 NASHUA – The developer best known for buying city landmark St. Francis Xavier Church in 2006 tops the city's list of tax delinquents and is facing a fire sale of several properties.
Tax liens totaling more than $200,000 have been placed on more than 50 properties owned by Vatche Manoukian, a developer who has lived in Hollis. His debts alone account for 10 percent of all the back taxes owed to the city at the end of fiscal 2008, which was June 30.
Additionally, four of Manoukian's properties are up for foreclosure and scheduled to be sold at auction.
The most notable property on the list is a $2.25 million convenience store and abutting office building at 523-525 Broad St. The store, located in a renovated barn, opened in the fall of 2006 to fanfare and concerns about the safety of pedestrians, notably students from nearby Broad Street Elementary School and Nashua High School North.
Then-Mayor Bernie Streeter negotiated to have Manoukian and the city split the $10,000 cost of putting a pedestrian crossing signal near the store. Other improvements were also made to the crosswalk near the store.
However, the store and office building, part of the same parcel, have fallen victim to the economy, according to Andrew Prolman, the attorney representing Manoukian. A public auction is scheduled for March 30 at 11 a.m.
"All real estate is having a tough time," Prolman said. "Everybody's hurting."
A phone number for Manoukian had been disconnected, and no other number was available. Even if he had been contacted, Manoukian wouldn't have commented on the foreclosure, Prolman said.
"I can't comment specifically as to the whole situation," Prolman said.
However, he did say negotiations are continuing with Digital Credit Union in an effort to stave off the Broad Street foreclosure.
Although he tops the list of tax liens, Manoukian isn't the only developer facing tough times during a recession that put the brakes on new construction and dramatically slowed the real-estate market.
City Treasurer and tax collector David Fredette said he noticed an increase in the number of developers and people tied to the real-estate market when he placed the tax liens last April.
Tax bills are sent out every December, and liens for any unpaid balances are placed in April.
"Yes, the real-estate market is having an effect on developers," Fredette said. "You can see that. Much more than you saw two years ago."
Fredette said none of Manoukian's properties have been delinquent long enough to be "deeded," or seized by the city. The city rarely takes a property for back taxes, and hasn't done so in several years, he said.
"It's only a couple of year's worth of taxes, not that far back, but he just owns so many properties," Fredette said.
As of Friday, the Broad Street convenience store remained open. Professional office space in the abutting white building is occupied, Prolman said.
Manoukian's other properties scheduled for auction are 35 Orange St. and 727 West Hollis St. in Nashua and 14 Riverview Ave. in Hudson. Public auctions for the Orange Street and Riverview Avenue properties will be held Wednesday at 12:30 and 2 p.m. respectively. The West Hollis property will be auctioned April 2 at 2 p.m.
All public auctions are held on the street in front of the property.
According to Fredette, Manoukian's property at 253 Main St. was also up for auction at one point, but the sale was canceled at the last minute.
Manoukian is perhaps best known for shelling out $1 million to buy the 100-year-old St. Francis Xavier Church on Chandler Street with the intention of donating it to his faith, the Armenian Orthodox Church.
The landmark church – a grand, Norman basilica-style building perched atop French Hill – had been empty for five years after the Roman Catholic Diocese shuttered the church because of a declining parishioner base, low tithing and a clergy shortage.
However, Prolman later said that Manoukian and the Armenian church were never able to settle on terms of the donation, and the deal fell through. In November, he said Monoukian had entered into a purchase and sales agreement for the property with the St. Mark Coptic Orthodox Church of Natick, Mass.
The status of that real-estate transaction is unclear, but the sale was supposed to eliminate more than $11,000 worth of tax liens on the property.
Manoukian's single largest tax lien, with a bill of more than $50,000, is for a shopping center at 337 Main St. in Nashua. He also owes nearly $25,000 for St. Stanislaus Hall at 45 Pine Hill Road and around $23,000 for the Broad Street property.