Laconia Savings Bank looks to the future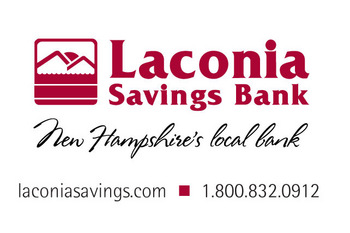 Laconia Savings Bank looks to the future with optimism. We provide the financial services you need to achieve your goals which in turn stimulates the local community. We are 100% committed to your financial success and making New Hampshire a great place to live and work.
We offer a full array of personal and business loans. As one of the oldest and strongest banks in New Hampshire, we have the strength, resources and expertise to see us through these economic times. We have provided hundreds of millions of dollars in loans to the people and businesses of New Hampshire over the past 12 months. In addition, we have granted over $500,000 in financial contributions to local not-for-profit agencies in the last year. These actions help to ensure greater economic certainty for the future of the people of New Hampshire.
We have introduced several new and exciting products and services to make your financial lives easier and hassle-free. Eco Friendly Checking is a "green" product that rewards customers with a high interest rate if they conduct frequent electronic transactions and receive statements via email. We also rolled out "BeMobile", our new mobile banking product that lets you check your balances, transfer funds and perform other banking transactions over the web from your browserequipped mobile device. We were delighted to expand into the Antrim and Hillsborough communities to better serve the residents and businesses in New Hampshire.
Another way we make your lives easier and save you money is our recent membership in the SUM and Presto networks which permit you to utilize thousands of ATMs without having to pay a surcharge imposed by the ATM owner. Peakrewards, another added value, permits you to earn points when using your debit card for rewards and gifts. And we are pleased to offer full FDIC insurance coverage on your CD investments through the Certificate of Deposit Account Registry Service (CDARS).
We are honored to be the local bank you can count on today and tomorrow.
To learn more about the financial services at Laconia Savings Bank, visit www.laconiasavings.com.