Jobs at local Bud plant safe for at least 5 years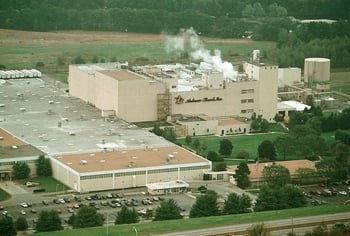 Squashing any rumors of brewery closures in the immediate future, Anheuser-Busch has signed an agreement to keep all 12 U.S. breweries open for the next five years.
That includes the nation's smallest brewery in Merrimack, home to the famous Budweiser Clydesdales and maker of the company's traditional beers and specialty craft brews.
In the first union contract signed since Anheuser-Busch agreed to sell to a Belgian brewer known for cost-cutting, the company agreed to keep all breweries open until at least Feb. 28, 2014, when the contract expires.
Speculation about potential closures has persisted since the $52 billion deal was announced in July, despite buyer InBev's assurances otherwise.
"Our negotiating team urged Anheuser-Busch to keep their promises," Jack Cipriani, director of the International Brotherhood of Teamsters' brewery and soft drink division, said in a statement. "As a result of keeping these jobs strong, communities where Anheuser-Busch breweries are located will continue growing."
The contract also includes wage increases of 15 percent over the next five years for some 6,500 employees nationwide. It was ratified by an overwhelming majority Thursday, nearly four months ahead of the current contract's expiration date.
The vast majority of Anheuser-Busch's 500 employees will be covered by the contract.
Anheuser-Busch and InBev remain separate companies pending finalization of the sale, which is expected by year's end. The combined companies, to be called Anheuser-Busch InBev, will form the largest brewer in the world, owning one out of every four beers sold, and one of the five largest consumer product companies in the world.
Anheuser-Busch, maker of popular brands such as Budweiser and Bud Light, currently holds a 48.5 percent share of U.S. beer sales. InBev's portfolio includes beers such as Beck's and Stella Artois.
InBev is the result of a merger between a Belgian and a Brazilian brewer. Although the company is based in Belgium, Brazilian management famous for an appetite for cost cutting controls the company.
The Anheuser-Busch InBev merger is expected to produce $1.5 billion in annual cost savings by 2011.
When the deal was announced, some Americans lamented over yet another company being swallowed up by foreign interests. The company has since launched an advertising campaign emphasizing its American roots.