It's not necessarily easy being green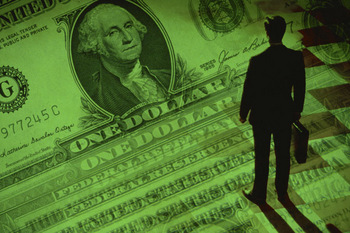 I don't need to tell you all about the greening of corporate America. You can see it everywhere. Just about every major business and leisure publication in the last year has put green on its cover. Green has become mainstream.
Over the past five years, global 1000 companies like General Electric and Wal-Mart are reinventing themselves (or remarketing themselves) as green companies. I noted in December 2006 ("New Hampshire's Clean, Green Venture Scene," Dec. 22, 2006-Jan. 4, 2007 NHBR) some of the venture capital market's interest in this sector.
Corporate interest in green appears to have been driven by greater consumer consciousness of the environment as it relates to global warming, catalyzed most recently by Al Gore's success — Academy Award, Nobel Peace Prize — with his documentary "An Inconvenient Truth." Companies not only recognize that a much broader base of consumers value green companies. It's not enough simply to offer the best product at the best price — it's now necessary to do so with the best environmental practices available.
The value of green
For many companies, movement toward green practices not only improves economics but also creates a market perception that is a positive driver for attracting both high-quality employees and investors in the company's public and private stock.
Public-market players hope to meaningfully impact their stock price by being perceived as not only a market leader in product and sales terms, but also in environmental terms. Private equity markets also have awakened to the investment opportunity in companies that possess a compelling product-market story with some green DNA. (New Hampshire companies have benefited meaningfully from this interest in clean technology and green products/services.)
So, let's unpack what it is to be green. The greening of business can be either very limited (recycling) or can extend to a fundamental redesign of a company's product to ensure that it creates no waste or pollution in the production, is fully recyclable and is Produced in an Environmentally conceived LEED-certified building.
Greening a company can be viewed from several perspectives:
1. Product design:
• Creating or re-architecting products that use environmentally friendly materials.
• Designing a product that can be fully recycled once used. Herman Miller created a fully recyclable chair (called the Mirra) that can be disassembled, recycled and reused once past its useful life.
2. Business model: Developing or redefining a business model to attend to environmental impact:
• Carpet maker Shaw Industries recognized that its carpets, once past their useful lives, ended up taking up a lot of space in landfills; most carpets produced in the world are created with toxic materials that decompose in landfills, leaching their toxins into the soil. Shaw fundamentally redesigned its business model from a sales-oriented model (selling carpets) to a rental/lease model (selling recyclable carpet "elements" that Shaw replaces — and recycles — when worn out). For Shaw, this has not only become a more profitable way of being in the carpet business but has enabled the company to develop a long-term relationship with its customers.
• New companies are emerging in the area of carbon offsets — a recently invented (and tradable) financial instrument representing a reduction in greenhouse gas emissions. Carbon offset ventures represent a new business concept and model tied to companies attending to their carbon footprint by buying or selling offsets.
3. Business processes: from going paperless to recycling and reuse, businesses see their internal processes and practices as opportunity for both environmental consciousness and savings (less paper, less cost).
4. Building design: One of the biggest sources of cost and environmental waste sits in the design of buildings. Use and management of heat, light and electricity represent not only significant costs for companies but also significant opportunity for efficiency in use of resources.
Companies big and small are playing their green card for all it's worth. Cynics have characterized some of the bigger players' movement to green as "greenwashing." This term is used to describe the act of misleading consumers regarding the environmental practices of a company or the environmental benefits of a product or service.
Green today has a clear marketing value for both big companies and small. So whether you're just recycling or have fully reinvented your business and business model, it's good business to tell your story to an increasingly large and aware consumer.
Michael Gurau is managing general partner of Clear Venture Partners, a New England early-stage venture capital fund-in-formation. He can be reached at mg@clearvc.com.