Installed Building Products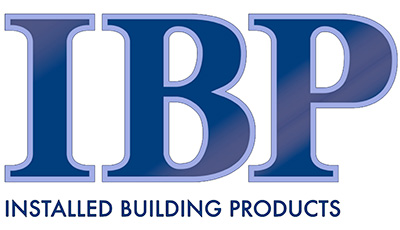 IBP is one of the largest insulation installers serving the U.S. residential new construction market with 135+ locations serving the 48 continental United States. IBP has successfully grown through acquisitions and we continue to do so.
The success of IBP is tied to the people at the local branches (Builders Installed Products, Superior Insulation, Overhead Door). Each acquisition brings strong customer base and talented local management, sales and installation teams. Their relationships, knowledge of the market and customer-focus are key to our successful strategy. While we service customers nationally, it's the one-to-one relationships that our branch staff develop at the local level that bring the greatest value to our customers and our company.
What we do:
IBP manages all aspects of the installation process for our customers. We specialize in installing all types of insulation including fiberglass, spray foam, cellulose and radiant barrier from industry leading manufacturers. Although installing insulation is our niche, we are also a leader in installing garage doors, rain gutters, closet shelving, shower doors, mirrors, fireplaces, and bath and door hardware.
Our ideal candidate:
People who want to become part of a growing company with the opportunities to learn new skills and build a career at our local branches, Builders Installed Products, Superior Insulation and Overhead Door.
Why we are a great company to work for:
With more than 6,000 employees nationwide, IBP is committed to fostering a positive work environment that encourages professional growth and fulfillment. We are committed to hard work, respecting each person as an individual, and we believe in dealing with people honestly, in an atmosphere of mutual trust.
Internships, apprenticeships and training programs:
• Insulation Installer Apprenticeship Program
• Garage Door Installer Apprenticeship Program
• Coming Soon: Fireplace Installer Apprenticeship Program
Positions available:
• Insulation Installer
• Spray Foam Installer
• Blown Insulation Installer
• Gutter Installer
• Garage Door Installer
• Fireplace Installer
• Delivery Driver
• Warehouse Associate
• SDSM Installer
• Waterproof Installer
Special benefits and perks:
To work at IBP is to be part of a dynamic, fast growing company specializing in the sale and installation of a wide range of building products.
IBP offers a competitive pay, rewards and benefits designed to compensate your talent, hard work and dedication:
• Medical/Dental/Vision
• 401K with company match
• Paid Vacation
• Paid Holidays
• Competitive Pay
• Bonuses (if applicable)
• On-the-Job Training
• Paid Certification (if applicable)
• Short & Long term Disability
• Accident Insurance
• Life Insurance
• Opportunity for growth and advancement
Comments
comments