Icy lessons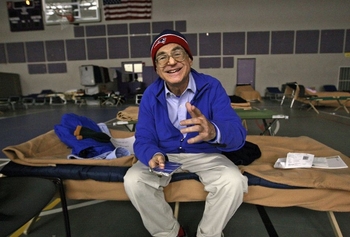 Looking back, Superintendent Christopher Hottel said there were some lessons to be learned from last month's ice storm and how it affected the school district.
The local Red Cross shelter was housed in the gym at Nashua High School South. Students in Nashua returned to school the Tuesday after the ice storm, with many people still without power and occupying the shelter.
Hottel said staff at the school improvised quickly, holding gym classes in other rooms and making other accommodations to help the school run smoothly.
"Everyone stepped up to the plate," Hottel said during the Dec. 22 school board meeting. Still, more planning could be done to reorganize classes in similar situations, he said.
"How it affects teachers and classes, we can prepare a little better for that," he said.
Hottel said occupancy at the shelter peaked at 131.