Hudson honors its own in 40th annual event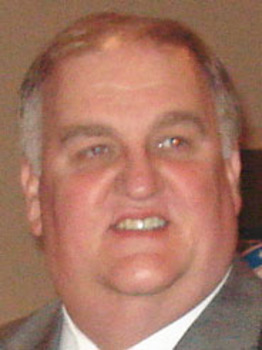 A local community advocate and newsman, an Alvirne High senior, and representatives from two town business were honored this week at the Greater Hudson Chamber of Commerce's 40th annual "Celebrating Our Community Partners" dinner program.
Len Lathrop, co-owner and editor-in-chief of Area News Group Papers, which publishes the Hudson-Litchfield News and other weekly papers, was named Citizen of the Year, while Ashley Metivier received Junior Citizen of the Year honors.
T-Bones Great American Eatery, which happens to be celebrating its 25th anniversary this year, was named Large Business of the Year, while Specialty Kitchens Inc. was honored as Small Business of the Year.
The event was held at the Castleton in Windham.
Attendees heard presentations from Hudson police chief Jason Lavoie, who was guest speaker, and state Sen. Sharon Carson, the honored speaker.
Lathrop was selected for his "dedication to the town through leadership, community involvement, and volunteerism," according to information provided by Chamber executive director Brenda Collins.
He has been active in the Historical Society, the town's Old Home Days, the Recreation Commission, Seniors Advisory Council, and is known for donating many of his photographs to people, organizations and schools.
Metivier, who plans to enter the nursing program at Rivier College, will receive a $2,000 scholarship in June.
Specialty Kitchens, a family business owned by Scott Dionne since 1986, as well as the 25-year-old T-Bones, were both cited for their deep involvement in the community through humanitarian and fund-raising efforts.