Housing must meet standards for federal aid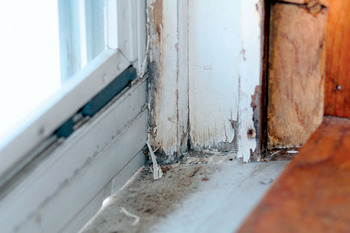 City landlords must maintain certain standards at their properties if they are looking to get and keep federal rent dollars.
"Those landlords who are truly problems, we won't deal with them," said George Robinson, director of the Nashua Housing Authority.
That said, Robinson said he doesn't have too many problems with the 500 or so landlords who receive federal money through his office.
"The landlords in town are a very astute group of business people," he said.
"It is to their benefit to have their properties kept up, so it's generally not an issue."
Caseworkers at the authority office on East Pearl Street conduct property inspections whenever a landlord or tenant applies for federal housing program Section 8 assistance. Inspections at approved properties occur on an annual basis as long as federal dollars are paying for someone to rent it, Robinson said.
The 20-page inspection form covers housing conditions from ceiling to floor in each room of the residence and even takes into account the safety of the surrounding neighborhood.
Maintenance of a residence remains the responsibility of the tenant and landlord. In the event of a dispute, tenants must try and work out any issues with their landlord first before reporting problems to the NHA, Robinson said.
However, if a landlord refuses to fix a maintenance problem, Robinson said his office has the power to withhold rent money until the issues are corrected.
"For the most part, the landlords take care of things," Robinson said.
"This isn't a good market, and there is a lot of money being paid, so they don't want me holding back on their check."
Robinson described one situation in which a tenant believed she was paying for her neighbor's hot water. The woman's caseworker called the landlord and shortly afterward the landlord installed new water heaters.
"We didn't have to do anything, but in those cases, he would have been given a certain amount of time (to) get plumbers in," he said.
In nonemergency situations the time period is typically two weeks, Robinson said. Abating the rent check would be the next step if the landlord failed to fix a problem, and if the situation continued, the federal contract would be terminated and the landlord kicked off the list of eligible landlords.
Abating the rent is not a common occurrence, though, he said.
"It is not done as easily as he-said/she-said. There is usually a lot more to it," Robinson explained.
"Some landlords don't like the tenant, and some tenants don't like that landlord," Robinson said.
In such situations, Robinson said employees of his office will typically encourage the landlord to allow the tenant to leave and get a new tenant.
There is nothing in a section eight contract that protects a tenant who breaks a lease, even in cases where rent money has been abated, Robinson said.
Most of the caseworkers are experienced with local landlords and know which landlords they need to watch.
"Some people would like to put them up against the wall like a firing line and blow them all to hell, and I say, 'You can't judge the guy, he may be different this time,' " Robinson said.
"Some people do change. They recognize what the money is worth and they do change."