Hottel, Mass. district in talks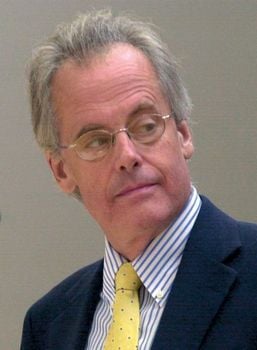 NASHUA – Christopher Hottel is still the superintendent of the Nashua school system – at least for now.
On Tuesday, Hottel met with members of the North Andover (Mass.) School Committee to begin the process of negotiating a contract to become the next superintendent of that district.
Hottel said he hadn't formally accepted the position yet but that negotiations were moving forward.
"You don't really accept the job until you agree upon the terms of a contract," he said.
The North Andover committee voted 4-1 Monday to offer the job to Hottel, who was one of four finalists.
Hottel said among things being negotiated were salary, benefits and the duration of the contract. Hottel said he is expecting a call back on Monday to continue the process.
Hottel is making $150,000 this year with Nashua. The North Andover job was being advertised with a salary range of $160,000 to $180,000.
North Andover School Committee Chairwoman Barbara Whidden was not available at her home Tuesday to talk about negotiations.
Hottel's contract with Nashua runs until June 2010, but he and the school board can agree to terminate the deal at any time.
Whidden was the only member to vote for another finalist. Instead of Hottel, she voted for in-house candidate Kevin Hutchinson, assistant superintendent in North Andover.
Hottel said he didn't take Whidden's vote personally.
"I don't think this was a vote against me," he said. "It was showing support for someone who had done a good job."
Several members of the community and district staff members also spoke during Monday night's meeting in favor of Hutchinson. Hottel said it's to be expected that people in the community are going to support someone whom they know.
"He's done a great job and they really like him," he said.
If Hottel ultimately decides to take the North Andover job, he will be expected to start in July. That leaves a roughly six-month window for the Nashua Board of Education to conduct its superintendent search.
Board member Rick Dowd is one of only two members remaining who took part in the last superintendent search in 2005. He anticipates that things would likely be done much differently if another search were needed.
"There's probably 100 lessons learned from that search," he said. "I don't know which way the board is going to go, but I don't think we'll go through such a side search this time around."
Dowd said he would also expect the process to be more open than it was in 2005, when interviews with finalists were done behind closed doors.
"While the goals were very honorable and good, I think we learned a lot of from that," he said.
The school board ultimately hired Julia Earl, who was placed on paid administrative leave a year later as multiple investigations looked into her spending of public funds.
She was eventually bought out of her contract for $250,000. Hottel, who was acting superintendent during the investigations, officially took the job in February 2007.
In North Andover, a much more open process was used, with each of the four finalists introduced to parents and teachers and their interviews were conducted in public.
Board member Sandra Ziehm said she wants the board to look for someone who is willing to make a long-term commitment to the school district.
"There has been too much turbulence in our leadership," she said. "I think we should look toward some stability."
Hottel's replacement will be the district's third superintendent since 2005.
Dowd said the board has a lot on its plate right now, with strategic planning and the budget process. Time will have to be found to find a new superintendent, if necessary, he said.