Hospitals restore their environments to health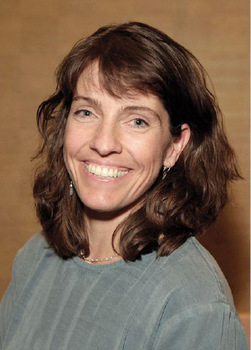 New Hampshire's health-care facilities have decided to go beyond federally mandated guidelines for dealing with environmental hazards by joining a national effort to make health-care cleaner and safer, not only for patients and employees but for the environment as well.
Twenty-three of New Hampshire's acute care and specialty hospitals — with yet another pending — have joined Hospitals for a Healthy Environment, or H2E, a national nonprofit organization headquartered in Lyme and created by the American Hospital Association, the U.S. Environmental Protection Agency, Health Care Without Harm and the American Nurses Association to focus on environmental sustainability in health care.
The core goals of the H2E program include:
• Virtual elimination of mercury
• Reduction of the quantity and toxicity of health-care waste through the waste stream
• Minimization of use and exposure to hazardous chemicals, including persistent, bioaccumulative and toxic substances
• Reducing health care's environmental footprint through resource conservation and other measurable environmental improvements
• Integrating sustainable design and building techniques with environmentally sound operational practices to create true healing environments
The history of the association goes back to 1998, when two reports were brought before Congress highlighting the fact that hospitals were the leading sources of mercury and dioxin contamination.
In 2001, a group of Granite State hospitals helping each other to "go green," formed the current New Hampshire Hospitals for a Healthy Environment, meeting on a quarterly basis to discuss information, issues and best practices. Other agencies, such as the regional office of the U.S. Environmental Protection Agency, also serve as resources.
Laura Brannen, executive director of H2E, said most medical waste — so-called "red bag" waste because it is contained in red, thick-mil plastic garbage bags — was being incinerated during the mid-'90s.
"Even if there was no visible contamination, it was considered infectious and tossed in with the other red bag waste and incinerated," she said.
That incinerated waste included broken thermometers and blood pressure cuffs — along with the mercury they contained. And it was mercury that became the touchstone for many hospitals to begin thinking about their environmental footprint.
Success stories
John Rota, director of environmental services at Concord Hospital, said his facility became a part of the H2E program several years ago, when it began its mercury reduction program in a search for "more information and best practices."
Since then, the hospital's achievement in mercury reductions has led to the hospital being twice honored with H2E's Partner for Change Award.
The drastic reduction in the use of mercury-containing devices in the health-care industry is considered by Brannen to be one of H2E's "biggest success stories."
With mercury still an area of focus, the organization has begun tackling such issues as how to reduce waste volumes and toxicity levels of waste.
"Health-care facilities are still using way too much stuff. Paper and cardboard recycling is a foundation," said Brannen.
In 2005, Concord Hospital switched from using cardboard boxes for regulated medical waste to reusable medical waste tubs, and in 2006 began using similar containers for needles and other used sharp or breakable medical waste.
Other recycling programs put into place at Concord Hospital include recycling of aluminum cans, paper and plastic and — since this past March — cardboard.
"We bundle 1.8 tons of cardboard a week. That's nearly 2 tons that did not go into the landfill," said Rota — a fact that surprised him.
"Since June, we've reduced our waste 18 percent. That's a cost savings right there," Rota said. "We've reduced the number of garbage pick-ups from three times a week to two."
Brennan said another push for H2E is the design of healthier health-care environments.
"The big opportunity now is in the design, construction and use of buildings, the use of green design," she said.
A case in point, Rota said: Concord Hospital officials will be seeking LEED certification for the facility's 170,000-square-foot addition, which began phased occupancy in early October.
"The flooring we're using in the addition is not only more environmentally friendly, it's easier to clean so my staff uses less chemicals," said Rota.
Augustine said other hospitals in New Hampshire's H2E association are looking at similar green cleaning products.
"When a sector like health care works together, it can accomplish something big," said Brennan.
Added Augustine: "Beyond good policy, there are dollars to be saved."