His chances in Encore Superstar competition are in his hands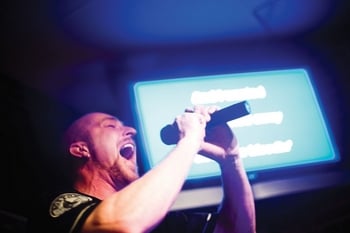 James Bird, of Hudson, screams the chorus of Fuel's "Hemorrhage" at the Pasta Loft in Milford as part of the Telegraph's Encore Superstar on Tuesday night.
Bird was among the entrants trying out in the final preliminary round of the Encore Superstar karaoke competition.
The finals for the competition will be Friday, April 17, at the Bounty Room at the Holiday Inn in Nashua.
For more information, visit www.nashuatelegraph.com/superstar.