Growing Your Business: 'Clusters' a direction for the new SBA Administrator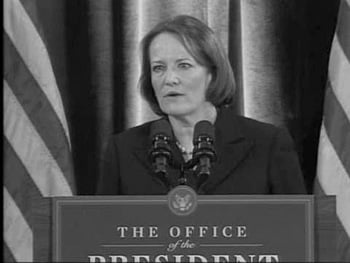 Karen Mills – picked by President Obama to be director of the U.S. Small Business Administration — has some thoughts on growing regional economies.
For the past several years, the Maine resident has advocated for the economic benefit of regional industry and innovation clusters. Mills helped get a $15 million U.S. Department of Labor WIRED grant for the Maine boat building industry and worked with Maine's Gov. John Baldacci to implement recommendations from an economic development study (Charting Maine's Future) related to industry clusters — geographically concentrated groups of interconnected companies, universities, and related institutions that arise out of linkages or externalities across industries.
While in Maine, she co-authored a Brookings report, Clusters and Competitiveness: A New Federal Role for Stimulating Regional Economies. Mills also worked with an SBA-sponsored fund I manage (CEI Community Ventures) to develop a cluster event designed to catalyze a specialty food industry in Maine.
So, given Mills's background and what she's been up to in Maine, what might have we to look forward to in Mills SBA; should her nomination be confirmed?
As backdrop, the stimulus package and the government's economic policy involve a renewed focus on urban markets, industry and innovation clusters and under-served people like women and minorities. And with the Obama administration clearly listening to the folks at the Brooking Institute, we may see a federal economic development plan like that outlined by Brookings's metropolitan policy dfirector, Bruce Katz, and Harvard Business School's Michael Porter, who has written extensively on competitive strategy and cluster development.
That strategy would likely be implemented across agencies and would stress financing and resources that support growth in select urban and rural regions and in select sectors.
Katz and Porter assert that as urban economies go, so goes the nation. They say, in fact, that 75 percent of our GDP comes from urban city markets, or the engine of our prosperity, as Katz calls it.
SBA's toolkit
Mills seems likely to focus on urban markets and industry clusters too. Urban markets — which would include cities like Manchester and Nashua — enable the administration to meet its stated objectives with respect to under-served peopled located in under-served regions.
Through SBA (and other agencies), urban markets might see greater access to capital (whether loans, equity or grants) and business resources like education and consulting. According to Mills's own research, clusters should be funded by grants and supported by information centers. These activities ought to be coordinated across agencies, according to Mills and others, so government can implement policy in a unified manner.
Prior to Mills's arrival, SBA's toolkit has been a mix of financing and business resources, such as its Small Business Development Centers (SBDCs) and Service Corps of Retired Executives (SCORE). During the past eight years, SBA's budget has been dramatically reduced. Given the challenges of creating new programs during the recession, it seems Mills should look to simply reinstate SBA's program funding with a strategic urban and cluster emphasis.
SBA-sponsored equity funds might be reinstituted with a focus on urban market funds and growth clusters. Indeed, the SBA has a rich history supporting specialty funds, such as the New Markets Venture Capital program I've been managing for the past five years. SBA grant funds might support industry associations, cluster events and educational endeavors.
So why should all this matter? Here are a few reasons:
• The early-stage venture capital gap has not gotten any better over the past two quarters. If Mills can revive SBA's equity programs, new liquidity can support growth ventures. For my part, I'm game to pursue — as part of Clear Venture Partners, my new fund-in-formation — such funds if the SBA is game to provide the capital and program. That could mean additional capital and resources for growth companies located in under-served states like New Hampshire.
• Technical and operational assistance funds are low-cost or free services to small-growth business and to the entities that serve them. In short, if you're in a target cluster or region, you're likely to see resources headed your way if Mills is confirmed.
• If you're starting a business or are in a business that is one of a given region's target clusters, you'll not only find local, but likely federal, resources to help you on your way.
Michael Gurau, managing general partner of Clear Venture Partners in Portland, Maine, can be reached at mg@clearvcs.com.