Green jobs: an economic bright spot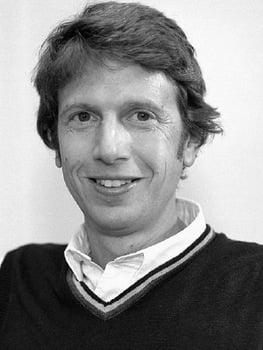 At a time when economic bright spots are hard to find, researchers say one emerging industry has the potential to create thousands of jobs in New Hampshire.
The state could see more than 20,000 new "green" jobs under president-elect Barack Obama's 10-year, $150 billion energy independence plan, according to a new University of New Hampshire analysis.
While pillars of the American economy like retail and construction continue to flounder, green industries have the potential to grow from 17,000 jobs, or 3.2 percent of the state's economy, to more than 40,000 or about 8 percent, the study said.
"This has been kind of fun for me. I've spent a lot of time talking about how bad the economy is," Ross Gittell, lead researcher and professor at the Whittemore School of Business and Economics.
Of all the counties in New England, Hillsborough is among the best positioned to achieve growth in green industries. The county already has a 4.2 percent concentration of jobs that fit into this category – the highest in New Hampshire and well above the 3.2 percent national average.
The advantage of an increase in green jobs is that they tend to be higher paying.
"There's not just job possibilities, but good job possibilities," Gittell said.
The average New Hampshire "green" job pays $54,400, the study showed — about 23 percent higher than the average job.
The study originated because researchers wanted to quantify the number of jobs in all of the fields that are focused on the environment.
"Some people are kind of skeptics about the green economy … then there are people that say the future of industry is all green," Gittell said. "So we wanted to look at this through a research perspective."
Because government data doesn't have "green industries" as a category, UNH researchers had to figure the type of jobs that fit into the category in order to arrive at their figures.
Here are the five sectors they came up with, according to research scientist Matt Magnusson:
• Energy efficiency: Includes construction-industry jobs geared toward making homes and buildings more efficient.
• Environmental services: Recycling, water quality testing, etc.
• Green transportation: Low-emission or mass transportation, including public rails.
• Renewable energy: wind or solar, for example.
• Smart tech: Designing and manufacturing the technologies that make renewable energy possible.
By far, New Hampshire has the largest concentration in smart tech, due to the state's high concentration of high-tech jobs, Gittell said. Greater Nashua's booming high-tech industry explains why Hillsborough County comes in a full percentage point above second-highest Rockingham County in percentage of green jobs, he said.
Of the 17,000 green jobs that exist in New Hampshire today, 8,400, or nearly half, fall into the smart tech category, according to the study.
The state has potential to grow in this sector too, particularly if some of the state's engineers and defense-industry experts turn their attention to green technology, Gittell said.
The state also has potential to expand the energy-efficiency sector, largely because of the weather, but green transportation and renewable energy are not expected to be big contributors to green jobs in New Hampshire, he said.
– ASHLEY SMITH/THE TELEGRAPH