Green economy effort sees 9,000 new N.H. jobs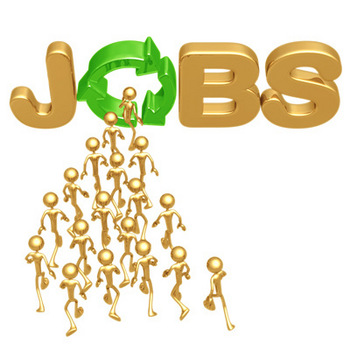 A coalition of New Hampshire business and development groups is taking the lead in promoting what they see as a green economic recovery program that they say can create 2 million new jobs nationally and more than 9,000 in New Hampshire.
"Dealing with climate problems will result in job gains and reduced energy costs for New Hampshire," Jim Rubens, energy policy consultant for the Union of Concerned Scientists and one of the leaders of the effort, said.
Among the organizations endorsing the effort are the state Department of Resources and Economic Development, the Capital Regional Development Council and Local 490 of the International Brotherhood of Electrical Workers.
Rubens said the message being conveyed is that "by replacing oil dependence with development of our indigenous clean energy resources and our very large reservoir of efficiency opportunities, we can create more jobs in New Hampshire."
The green economic initiative is based on findings in a report by the Political Economy Research Institute, a public policy research group at the University of Massachusetts Amherst.
According to the report, "Green Recovery – A Program to Create Good Jobs and Start Building a Low-Carbon Economy," if New Hampshire invested $432 million in federal loans in a proposed "rapid green economic recovery program," 9,245 new jobs could be created in the Granite State.
The study sketched a sweeping $100 billion national plan, "which will strengthen the economy, increase energy independence and fight global warming."
Researchers said such an economic stimulus plan would create two million jobs nationwide over two years — many paying at least $16 an hour — and would reduce national unemployment to 4.4 percent.
The institute broke down the proposed plan's $100 billion price tag to include $50 billion in tax credits, $46 billion in direct spending and $4 billion to cover the cost of loan guarantees to generate $20 billion in net new lending.
New Hampshire's investment would be $432 million in federal loan guarantees based on PERI's calculation using the gross domestic product and the Granite State's population, according to the report.
PERI said the green economic recovery package is focused on increasing private and public investment in efficient and renewable energy strategies, such as retrofitting buildings to improve their efficiency, expanding mass transit and freight rail, constructing "smart" electrical grid transmission systems and developing alternative energy sources.
Under the package, New Hampshire's unemployment rate could drop to 2.7 percent from 4 percent, using figures from June 2008, according to the report.
Most of the jobs created would be adapted from conventional industries, said authors Robert Pollin, Heidi Garrett-Peltier, James Heintz and Helen Scharber of PERI. "For example, constructing wind farms creates jobs for sheet metal workers, machinists and truck drivers, among many others.
"Increasing the energy efficiency of buildings through retrofitting requires roofers, insulators and building inspectors. Expanding mass transit systems employs civil engineers, electricians, and dispatchers."
The researchers also point out that, in addition to these front-line positions, positions in secondary services such as accountants, human resource managers and even retail sales personnel will grow as a result of economic expansion.
Of the $432 million in New Hampshire, the researchers estimated that energy efficiency retrofits would garner the most — $173 million — followed by exploration and installation of alternative fuels such as wind and solar power and biofuels at $130 million; expansion of mass transit and freight, $86 million; and the development of smart grid technology, $43 million.
"These investment figures are meant to be broadly illustrative of investment possibilities in order to estimate job creation across sectors. Individual states could adjust their overall green stimulus budget to reflect different conditions or public policy priorities," according to the report.
The PERI researchers also called the plan a "down payment" on a larger, 10-year program by the Center for American Progress, a Washington, D.C.-based liberal policy organization, outlined in the whitepaper, "Capturing the Energy Opportunity: Creating a Low-Carbon Economy," by John D. Podesta, Todd Stern and Kit Batten.
At the local level, 34 states were studied, including Maine, Massachusetts and New Hampshire. The study says these states represent 78 percent of the country's labor market.
Of the dollar value investment estimates of the $100 billion, California and New York would invest the lion's share of the $100 billion green "pie," spending $12.7 billion and $7.1 billion on green investing respectively. Of the New England states studied, Maine would invest $396.3 million in green technology, creating 9,132 new jobs, and Massachusetts would kick in $2.4 billion, creating 42,530 new jobs, in addition to New Hampshire's $432 million, and 9,245 jobs.
Kit Batten, a consultant for the PERI report, author of the ACP study, and managing director for energy and environmental policy at ACP, said it was the study's financial constraints that limited it to just 34 states.
"We studied more than half the states in the country and tried to pick as many representative economies as we could," said Batten about the report's limitations.
Another, more in-depth report will be published later in the fall.
The authors of the report said that "calculating the consequences of our green infrastructure investment program on a state-by-state basis requires us to make some assumptions as to what share of the $100 billion in federal support should be allocated to each state."
They based their conclusions — using all 50 states, according to Batten — on a combination of "each state's share of national GDP" and state population with "each person in the country having an equal dollar claim on the overall pool of investment funds."
A copy of the "Green Recovery" report by PERI can be downloaded at www.peri.umass.edu.
Cindy Kibbe can be reached at ckibbe@nhbr.com.