Grand hotels remain lukewarm, at best, to casino gambling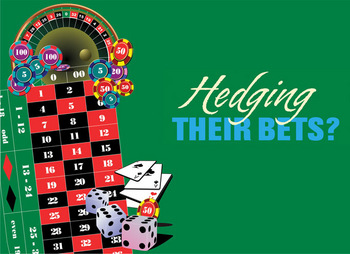 The North Country's three grand hotels, which are often mentioned as possible locations for and beneficiaries of expanded gambling in New Hampshire, remain reluctant to embrace the controversial idea.
The trio of Gilded Age era resorts – the Mount Washington Hotel in Bretton Woods, the Mountain View Grand in Whitefield and The Balsams in Dixville Notch – are decidedly neutral, and two of the three are somewhat skeptical of the prospects for casino-style gambling in New Hampshire. But they appear to be hedging their bets by refusing to rule out the option if indeed the initiative is adopted.
"Gambling is a solution to a short-term problem," said Pat Corso, general manager of the Mount Washington Resort, adding that the state should not "underestimate the long-term consequences."
The resort is currently engaged in a $50 million development plan aimed at expanding conference capacity and residential housing, but gambling is not part of the business plan.
"We're a family-oriented resort and residential community," he said, "It is not compatible."
That being said, if New Hampshire were to adopt some sort of expansion of gambling the Mount Washington would "not want to be left out of it," or at least having the option to become involved.
Chris Diego, general manager of the Mountain View Grand, echoed Corso's caution about gambling, describing his position as "passive neutrality."
He called the gambling issue "very complex," adding that "it is not a magic wand."
Diego said he is attempting to carve out a market for those who seek a more wholesome rural and agricultural experience. Last year, he converted an old barn into an interactive farm that includes chickens, goats, pigs and horses, and bonfires are one of the Mountain View Grand's most popular activities. Future plans include hay and cornfields and an apple orchard.
So where would gambling fit in to these plans? It is "not even a consideration" said Diego.
As for The Balsams, it is owned by a charitable trust and is managed by Delaware North, a worldwide hospitality conglomerate that operates facilities with a total of more than 5,500 video gaming machines across the country, including New York, West Virginia and Arkansas.
The Coos County Democrat recently reported that the trust is considering selling the grand resort. A Delaware North spokesperson chose not to comment on the story, since the company manages and doesn't own the resort.
The grand hotels' reluctance to embrace gambling is in stark contrast with Salem-based Rockingham Park's aggressive stance supporting it.
Nevada-based Millennium Gaming, which since 2005 has had an option to purchase the race track, has promised a $450 million investment in the facility if slot machines are permitted to be installed there.
'Diversionary activity'
The state's substantial revenue shortfall has breathed new life into the gambling debate, so much so that the debate has shifted from why to where, according to a confident Sen. John Gallus, R-Berlin, a longtime supporter of gambling.
"Some kind of gaming bill will pass," said Gallus. The real fight, he said, will be over who will get the licenses.
For his part, Gallus hopes to coordinate the various location-specific gambling bills, which include the Rock, the greyhound race tracks in Seabrook and Belmont, and new stand-alone facilities in Lincoln and Berlin.
It is highly unlikely that all facilities would win approval, and that concerns Gallus, who worries that at the end of the day those enterprises with the most clout will get the licenses and, as he says, "we still won't have jobs."
Gallus has encouraged the grand hotels to support gambling and acknowledges that their position "doesn't help in some respects. We need people behind it. Every lobbyist in Concord is working for someone who wants (a license.)"
State Rep. Kathleen Taylor, a Franconia Democrat who holds a key leadership position on the committee that will work on any gambling legislation, feels the pull between principle and practical politics.
She said her constituents are opposed to casino gambling, but she is trying to keep an open mind on the issue. "Personally, I don't want it (gambling) to succeed … (but if it does) I will fight to have a license in the North Country."
Tourism consultant Roger Brooks, chief executive of Destination Development, which has been hired to brand Coos County along the theme of "grand adventures," says gambling is an "overused economic development tool," but if done appropriately and tastefully at existing locations, such as the grand hotels, it could improve the region's nightlife.
"The strength of the North Country is the environment and the way of life," Brooks said, the obstacle is that there is very little to do at night.
"People don't want to sit in their hotel and watch TV," he said. Evening "diversionary activities" like dining, shopping and entertainment not only account for the vast majority of tourist spending it entices them to stay longer and return more often.
The key, said Brooks, is in doing it right, by instituting gaming that is "tasteful and not a lot of neon."
Key economic development officials in Coos County see gambling as a political, not an economic development, issue.
"It (gambling) is not even on the radar screen," said Coos Economic Development Corp. Executive Director Peter Riviere.
Peter Powell of Lancaster — a veteran business and community leader who is board co-chair of the Coos County Economic Development Council – called gambling a "false panacea" with extremely negative social and economic consequences.
Besides, he said, it doesn't make business sense in the North Country. "The race tracks are on the border (with heavily populated Massachusetts.) High-volume businesses don't succeed in low volume areas."