GOP county commissioner faces newcomer in District 3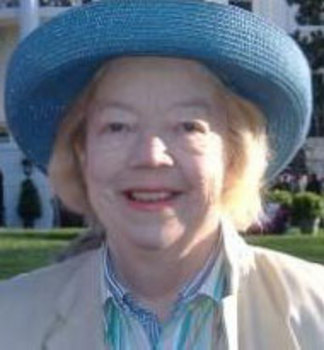 EDITOR'S NOTE: This is one in a series of stories appearing before the Nov. 4 election that will examine state and county races.
An experienced veteran is taking on a challenger promising fresh eyes in the Hillsborough County Commissioner District 3 race, but both candidates agree keeping taxes low will be their priority.
Incumbent Republican Carol Holden is facing Democratic challenger Shannon Lee Bernier for the District 3 seat, which serves 25 towns including Amherst, Lyndeborough, Milford, Mont Vernon and Wilton.
>>>N.H. Campaigns 2008
Holden, 65, of Amherst, who has served as county commissioner for 11 years, said she has held down spending by preventing the county from borrowing money. She estimates that saves taxpayers about $300,000 per year in interest.
"I want to continue some of the positive changes we've made in the county and plan for the future," said Holden.
Bernier, 31, of Hillsborough, a former state representative, brands herself as an "outsider" who would make sure county dollars were being spent effectively.
"I want to be the person who takes a fresh look at how things are done," said Bernier.
The three-member commission manages Hillsborough County's $85 million budget, as well as county-owned property, including 450 acres in Goffstown. Commissioners oversee the county attorney's office, the 300-bed county nursing home, the county jail, the sheriff's department, the county cooperative extension and the registry of deeds. The position pays $16,500 per year.
CAROL HOLDEN
Fiscal discipline has kept county taxes stable over the past 11 years, said Holden. County taxes grow about 2.9 percent, which is consistent with inflation, she said.
Keeping county taxes as low will be a challenge this year because a law that went into effect in July shifts about $500,000 in nursing home costs from the state to the county, said Holden.
One of Bernier's top priorities would be making information about the county commission more accessible.
"When you look up Hillsborough County commission (online) you get Florida," said Bernier.
Holden said she was also working on the Web site.
If re-elected, Holden also would focus on trying to find uses for the 450 acres of county land.
To that end, Holden said she helped relieve the Goffstown District Court's space crunch by working on a deal to relocate the district court from the basement of Goffstown Town Hall to the county's property.
Holden would also work on linking a trail to the county property. She would like to have seniors from the county nursing home be able to use the trails for exercise after improvements are made.
Bernier said she would not discuss ideas for using the land because the board, not one person, makes these decisions.
Bernier said her experience working in a nursing home as a nurse's assistant would help her manage the county's nursing home.
As a former state representative, Bernier said she has experience following through on questions from constituents. When a nurse from out of state called and asked how she could be come credentialed in New Hampshire, Bernier said she was able to get the woman the information she needed.
Bernier was the only legislator on her committee to vote for a bill that would ban conibear trapping, she said. Conibear traps have metal jaws that grab animals' legs. This vote, said Bernier, shows that she isn't afraid to vote for a minority position.
The towns that make up District 3 are: Amherst, Antrim, Bennington, Brookline, Deering, Francestown, Goffstown, Greenfield, Greenville, Hancock, Hillsborough, Litchfield, Lyndeborough, Mason, Merrimack, Milford, Mont Vernon, New Boston, New Ipswich, Peterborough, Sharon, Temple, Weare, Wilton and Windsor.