Globe Manufacturing Company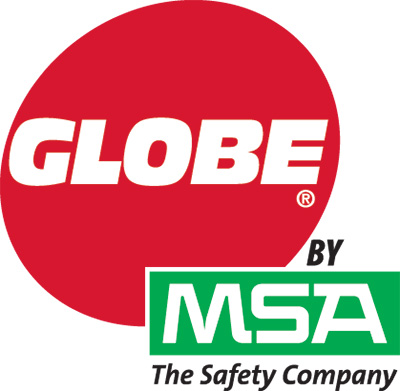 The mission of MSA and Globe is to help men and women work in safety so that they, their families and their communities may live in health throughout the world.
Globe invented and holds the patent for a three-layer firefighter suit that remains the basic construction concept for structural firefighter suits in the industry. Today Globe is the largest manufacturer of firefighter protective clothing in the world, selling through a network of distributors in 82 countries and to military customers worldwide. More firefighters in North America depend on Globe protective clothing than any other brand.
Globe operates two plants, building firefighter protective clothing (Pittsfield, New Hampshire and Ada, Oklahoma), and one that builds firefighter boots (Auburn, Maine). The New Hampshire plant is also Globe headquarters, which employs 320 skilled employees, and incorporates the latest manufacturing technologies available today.
Founded in Lynn, Massachusetts in 1887, Globe moved to New Hampshire in 1901. In 2017, the company was acquired by MSA Safety, Inc., headquartered in Cranberry Woods, Pennsylvania.

What we do:
Globe designs and manufactures firefighter protective clothing, also known as turnout gear. All turnout gear is custom made to order in each fire department's choice of style, materials and options. With thousands of options and many materials and colors to choose from, Globe currently makes over 1.5 million different configurations of turnout gear.
Globe is recognized for its tradition of innovation, quality and manufacturing excellence.

Our ideal candidate:
Successful applicants will be passionate about our mission and committed to safety on every level. Good attendance and willingness to help wherever needed are very important.
Why we are a great company to work for:
We are a creative and innovative company, offering internal advancement, on-the-job training and a great working environment.

Internships, apprenticeships and training programs:
For most positions, we offer on-the-job training. We occasionally hire interns during summers and college breaks.

Positions available:
• Experienced Mechanics (to work on sewing machines, electronic cutters and other production equipment).
• General Manufacturing positions (Cutting, Stitching, Inspection, Warehouse, Shipping/Receiving, etc.).
• Limited second shift opportunities (mostly in Cutting).
• We also periodically have openings in Accounting, IT, HR, Technical Services/Lab, Customer Service, Manufacturing Support, and other Office and Professional areas.

Special benefits and perks:
Comprehensive benefits package, including health, dental, paid time off, 401(k) with company match, ten paid holidays and more.
Several flexible daytime work schedules are available, which allow employees to finish their shifts by mid-afternoon.
Comments
comments