Glimpse into the future of court records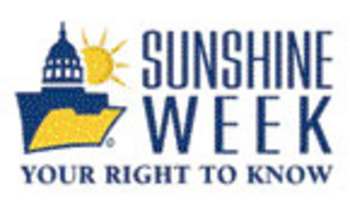 Online access to New Hampshire court records may be years away, but people in Nashua can get a peek into the courts' new case management system.
The Hillsborough County Probate Court, in the courthouse on Spring Street, is one of two sites in the state with public access terminals for the new case management system called Odyssey.
The terminals had been in place since November, but court officials disabled them last week after a reporter noted that the terminals offered access to more records than officials had realized.
For now, Grafton County Probate Court and the Nashua court have the only pubic terminals in the state. It's not clear how long these terminals will remain down and out.
The terminals offer a glimpse into how online access might work, however. The bottom line is that the information available will be minimal: people will be able to search for names of businesses or persons and learn that a case exists somewhere, but that's about all.
"The public isn't going to be able to go all that deep into the system," courts spokeswoman Laura Kiernan said.
Sunshine Week: Your right to know
New Hampshire court officials had already decided, through the New Hampshire Supreme Court Task Force on Public Access to Court Records, to limit public access to electronic court records.
The Task Force was a large group, even as committees go, with more than 50 lawyers, judges, lawmakers, journalists and other interested parties. It convened in 2004, and two years later, it issued a report recommending that the state courts move cautiously toward online access to some, but not most, court records.
Its recommendations remain the working blueprint for court policy on public access, Administrative Director Donald Goodnow said.
Everyone on the task force seemed to agree that in general, computerized case management would make the courts more efficient and some online access would serve the public well.
Fundamental disagreements arose over the value of putting all public records online, however, with many legal professionals extolling the benefits of "practical obscurity," a phrase that describes the difference between a document that exists in a court case file and the same document online.
"Although paper court records are freely available now, a member of the public has to know from the start that the record exists and has to travel during work hours to the courthouse where the proceedings are scheduled or where the record is stored," the report states. "Moreover, there is no central repository for all court records – a member of the public has to travel to the particular court where the record is kept. These, and other practical barriers to public access to court records, have come to be known as 'practical obscurity.' "
"Unlike paper records, electronic records could be available via the Internet at any time and any place worldwide," the task force report continues. "If all court records were electronic and were available online, then nobody would have to travel anywhere to obtain access to them, nor would anyone have to know that a particular court record existed, before that person was able to find it online."
"If court records were electronic and were available online, then anyone could spend endless hours combing through whatever was available electronically, with no particular goal in mind, a practice that has been labeled 'jammiesurfing,'" the report continued, adding later, "Members of the majority believed it prudent for the court to proceed slowly when considering making information available on the Internet and believed that 'practical obscurity' served important public purposes."
Naturally, some members of the task force disagreed.
"A strong minority," the report states, argued that court documents are either public or not, and that "If (they are) public, these members assert, the information belongs to the citizenry and the courts should not impede access to it."
In the end, a majority of the task force recommended that only basic docket information be made available online, such as the names of people or entities involved in a case, and perhaps dates of scheduled hearings.
Of course, case documents can't be made available online if they exist only on paper. Electronic filing is a necessary part of any such system; two years ago, the task force assumed it would be years away.
That remains true today.
"Electronic filing is really the holy grail of court technology," Goodnow said. "Every court system in the country is trying to do this."