Girl, 4, hurt when dad backs Jeep SUV into her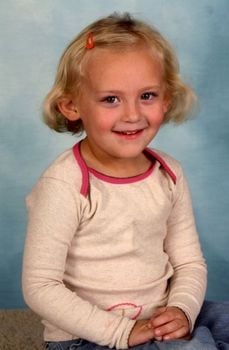 A child was injured in the parking area at her home Sunday when her father backed up his vehicle and accidentally hit her.
Police say Angel Dixon, 4, of 112 Amherst St., wandered behind the vehicle as Robert Dixon, 23, of the same address, was backing up a Jeep Grand Cherokee.
"The driver did not see the child, and she was struck by the vehicle," Police Chief Fred Douglas said in a press release.
Milford police, fire and ambulance responded to the scene at approximately 1:19 p.m., and Angel was airlifted to Children's Hospital in Boston.
Jessie Anderson, the homeowner and Angel's great-grandmother, said she had gone out to lunch and returned around 2:15 p.m. to find police investigators in the driveway.
Angel was in intensive care with a head injury Monday night, Anderson said, adding that the child seemed to be doing a little better starting Monday morning.
Police ask anyone with information to call Sgt. Kevin Furlong at 673-7742.
Children's Hospital would not provide information on the child's condition.
Anderson said Robert Dixon and the child's mother, Morgan Anderson, have another child, who is about 1 year old.