Get the scoop on the election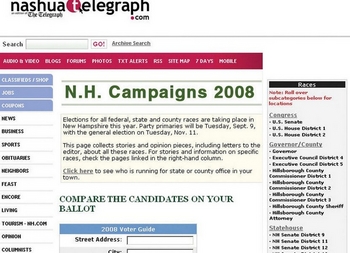 Even procrastinators are starting to think about the Nov. 4 election. If you need help deciding about the avalanche of races on your ballot check out our online Voters Guide, with a do-it-yourself ballot specific to your polling place, plus enough background information, stories and opinion pieces to answer all your questions.
It allows candidates, particularly those in minor offices, to upload information about themselves and the issues for voters' perusal. The result will even let you print out a sample ballot to take into the voting booth Sept. 9 as a reminder.
For the November election, it concentrates on lower offices, because plenty of information already exists about the presidential, congressional and gubernatorial candidates. If you want to learn about hopefuls for state representative, state senator or some county seats, however, this is your best bet.