Furloughs save jobs for employees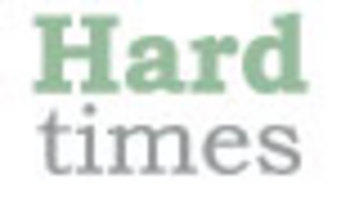 Lee McDowell doesn't complain about having to take as many as eight weeks off without pay this year.
He simply considers the alternative: His company could cut his position entirely.
The 56-year-old Nashua resident had no choice but to accept his employer's plan to keep the company fiscally viable.
"Yeah, it's not the best of times anywhere," said McDowell, who asked that his employer, a New Hampshire electronics manufacturing business, not be named. "But we have to keep doing what we do."
If the intent, he said, "is to keep everybody employed and wait until business improves," then he will accept what essentially amounts to temporary unemployment.
Hard Times?
He isn't the only one. Many thousands of workers across the country are taking time off without pay as their employers adjust payroll accounts to deflect the battered economy.
Companies have labeled these weeks off without pay as furloughs. But the state uses one term: a one-week layoff.
From November through March, about 1,200 people applied for unemployment benefits after being laid off for one week to two weeks, said Bob Jones, of the State Department of Employment Security.
"We're seeing more of it," said Michael Power, executive director of the state Workforce Opportunity Council. "It's part of an effort called layoff aversion. Employers really don't want to lose their workers. They don't want to lay off workers."
Employers know it will cost more to train new employees in the future if they terminate their long-serving skilled workers just to float through a difficult economic period, Power said.
"So, you look at your bottom line," Power said. "Then they realize, 'Gee, maybe a furlough makes sense.' "
A recent survey by the human resources consulting firm Hewitt Associates found that out of 518 businesses in the country, 70 percent had either initiated furloughs or were considering them.
WGBH television and radio made news of its own by announcing that employees would have to take unpaid leave to save $500,000. Closer to home, Manchester Mayor Frank Guinta had proposed to put furloughs in the upcoming budget, but union employees and the city scrapped the plan and instead will cut pay raises in half.
While employees prefer not to lose money, they would rather have a week off without pay than be laid off, Power said.
McDowell is one of them.
"It's unfortunate we have to take this time off, but it's to keep everybody employed in the plant," he said.
He won't file for unemployment. He's taking one day off per week so that he won't feel as pinched as he would for taking an entire week. An unemployment check wouldn't have provided as much money as his reduced check does now, he said.
McDowell said his company is taking a quarter-by-quarter approach to the bad economy. Each quarter, employees have to take two weeks off without pay – unless the economy rebounds and the plan could be scrapped, he said.
Last quarter, McDowell decided to lump his unemployment into weekly blocks, but the fiscal blow of two whole weeks without pay stung, he said. This quarter, reducing his check by a day's worth of pay doesn't hurt as bad, he said.
McDowell, a salaried employee, hasn't calculated how much pay is deducted from his check, partly to play ostrich but mostly because he isn't stressed over bills, he said.
His wife, a nurse, continues to work, and their monthly expenses are low as they maintain a frugal lifestyle.
He's one of about 6.7 million people, nearly double the number a year earlier, who worked fewer than 35 hours a week in April because of employer actions, according to the Bureau of Labor Statistics.
"I'm not worried about it," he said. "When it happens, you just think of the alternative."
The hope is that his company will see dividends for not throwing in the towel, he said. A competitor in Massachusetts is about to close, and McDowell's company will stand to gain those five major customers, he said. People keep working in preparation for those gains, he said.
The thinking with relatively smaller actions such as furloughs is that if companies can avoid drastic measures such as wide-scale terminations, they'll be more flexible to swing back into action when the economy recovers, Power said.
"Employers are doing anything they can: travel restrictions, stopping 401(k)s, shutting lights off, furloughs," Power said. "It's a very clean, immediate way to take care of the situation. I'm hearing a lot of it."
Albert McKeon can be reached at 594-5832 or amckeon@nashuatelegraph.com.