Fundraisers slated for local cancer patient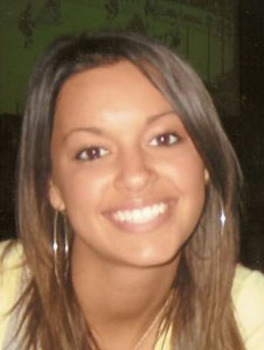 MERRIMACK – Community members are hosting fundraisers to benefit a Merrimack woman who is battling a rare form of cancer.
Erica Pombrio, 22, was recently diagnosed with liposarcoma, a rare, soft-tissue cancer that has settled in her chest. She just started five weeks of outpatient radiation treatment at the Nashua Regional Cancer center, said family friend Helen Lacey, of Merrimack.
"She is somebody to be admired," Lacey said.
Pombrio attended Merrimack schools throughout her childhood and earned a GED in Nashua, Lacey said. She loves dogs, spoiling her sisters and interior decorating.
Several years ago, Pombrio moved to South Carolina and was selling vacation timeshares. Her condition was first identified this past August, Lacey said. She then underwent biopsies at Dartmouth-Hitchcock Medical Center in Lebanon and Brigham and Women's Hospital in Boston.
Since her diagnosis, Pombrio's former employer released her from a new position because she hadn't yet achieved 90 days and didn't qualify for health insurance or a medical leave of absence, Lacey said.
Now, Pombrio and her family need financial support for medical costs and living expenses.
Friends and family members have organized several events to benefit Pombrio. Among them:
? Today: Vehicle dent removal at Speedway Carwash and Detailing, 376 Daniel Webster Highway in Merrimack, 9 a.m.-2 p.m. Dents and dings will be removed without any paint application. All proceeds benefit Pombrio. For more information, contact Tim Hudon at 512-6304.
? Tonight: Concert and raffle at SlapShot's Sports Bar and Billiards, 515 Daniel Webster Highway in Merrimack, 8 p.m.-1 a.m. The classic-rock band Stone Ground will play, and more than 60 items will be raffled off, including gift baskets, certificates to local restaurants and businesses, and other things. For more information, contact 262-9299.
? Nov. 23: "Bowlathon" at Merrimack Ten Pin Center, 698 Daniel Webster Highway in Merrimack, 10 a.m.-2 p.m. Admission is $10 per person for three strings and shoes. Prizes will be awarded to winners in different age groups. A raffle will also be held. For more information, contact Randi Hudon at 661-6067.