Fund is set up for girl, 4, hit by dad's SUV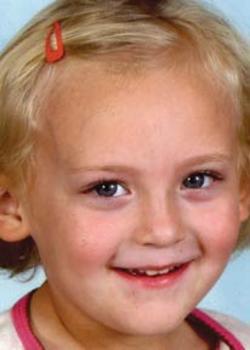 MILFORD – Friends have set up a fund for Angel Dixon, the 4-year-old girl who was badly injured when she was hit by a car Sunday. To make a contribution, go to any TD Banknorth branch and talk to a teller or mail a check made out to the Angel Marie Dixon Fund to TD Banknorth, 57 South St., Milford, NH 03055.
Angel's grandfather, John Anderson, said Thursday that she is still in intensive care at Children's Hospital Boston. The preschooler suffered serious head injuries Sunday when her father, Robert Dixon, 23, accidentally backed his SUV into her in the parking area of their home on Amherst Street.
"She's not getting any worse," he said, "I think we'll know more after today." Anderson said the girl often played in the parking area in front of the small house at 112 Amherst St.
"The driver did not see the child, and she was struck by the vehicle," Police Chief Fred Douglas said in a press release.
Anderson said his daughter and Dixon have been in Boston with Angel since the accident. On Sunday, Milford police, fire and ambulance responded to the scene about 1:19 p.m., and Angel was airlifted to Children's Hospital.
– Telegraph staff