Follow those dollars spent on the Net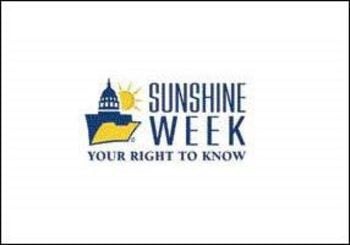 The government promised to show us the money.
When President Obama signed the $787 billion stimulus package into law, he vowed the government would detail on the Internet the spending of every dime. Federal and state agencies would use the Web to outline funding allocations so that taxpayers could decide if their money was well spent, he said.
A month later, the White House and New Hampshire have, in fact, started to display online the first stage of stimulus spending.
Web pages show which federal and state agencies have money and how much of it. A further breakdown describes which particular programs can be tapped for funding and how.
For instance, the Web site dedicated to New Hampshire's stimulus usage (nh.gov/recovery), announces that the state qualifies for $1.06 million of $175 million in grant funding for violence-against-women prevention and prosecution programs.
The state is still awaiting a timeline on when funds will be released, the Web site says. But it directs programs interested in applying for money to a U.S. Department of Justice Web page ripe with more details.
Another page on the state Web site gives broad information about $30.9 million available to New Hampshire schools with disadvantaged students. The state Department of Education will manage the funds for New Hampshire schools, but criteria and a timeline for applying aren't yet available from the U.S. Department of Education, the site says.
This information is only the first step. Eventually, the government intends to show what state programs and private companies actually received the money and the work it accomplished.
But if anything, this immediate display of transparency illustrates that the president and government realize a lot of citizens – including those who endorse the stimulus package and those who oppose it – want to see just how effective the $787 billion will be in recharging the economy.
"It is a good start," said Dean Spiliotes, a political analyst at NHPoliticalCapital.com.
The attempt to be transparent is partly Obama's reaction to earmarks, Spiliotes said. Obama and other critics of earmarks take issue with "the idea that access really drives your ability to get federal dollars," he said.
When preparing budgets, legislators allocate funding for federal agencies, but they also take some of that pie for transportation, environmental, law enforcement and education programs back home. These allocations – also known as "earmarks" – are considered by opponents to be nothing more than pork barrel spending aimed at pleasing voters.
Earmarks suggest "that getting federal dollars is an inside game," Spiliotes said. But by detailing the spending of stimulus money, the government has, in one way, counteracted the perception of that inside game, he said.
Of course, not everyone is happy with the stimulus package. Republicans opposed the measure, and charged that it was laden with earmarks. But Obama took exception with the recent spending bill, accusing Congress of also filling that with earmarks.
With the stimulus package, "There's the question that if you just give a big chunk of money to the transportation department and they dole out: Is that technically an earmark?" Spiliotes said. "Congress is not necessarily going to give up the process of targeting money (with annual spending bills) but the way of making it more palatable is transparency."
Orville "Bud" Fitch, director of the newly created governor's Office of Economic Stimulus, said that his office will follow the charge of the White House and make the entire process transparent. The Web site will go along way in achieving accountability, he said.
The stimulus money is intended to benefit education, health care, environmental and transportation programs and essentially create jobs.
The White House estimated that stimulus money will put 16,000 unemployed New Hampshire residents to work. Michael Power, executive director of community outreach for the state's Workforce Opportunity Council, agreed that an infusion of federal aid would allow a sizeable portion of the nearly 34,000 unemployed state residents to earn a paycheck again.
State agencies and communities won't tap one large account, but rather can qualify for money through direct funding mechanisms or fewer direct grants and low-interest loans.
That process is apparent on the summary pages for the various areas that will see stimulus money.
The transportation page, for instance, shows the progress already made with money for road and bridge projects. The page updates that the state Department of Transportation has advertised $40 million worth of such projects to contractors.
It further details how 50 percent of bridge and highway funds must be under contract by June, and all money must be contracted by February 2010. Funds will be distributed to other states if the deadlines aren't met, and projects must be completed by February 2012, the Web page says.
The state Web site also illustrates how other programs have yet to take shape.
On the employment and nutrition programs page, a section announces competitive grants for $100 million to help school food programs. At this time, it is unknown how much New Hampshire schools will get, but the page does say that by April, the U.S. Secretary of Agriculture will have distributed all the money to states.
By then, New Hampshire taxpayers can apparently have a firm sense of how much stimulus money went to local school cafeterias.