Flotsam & Jetsam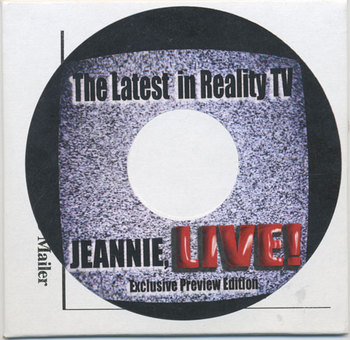 Here he comes to save the dayIt's not the first time it's been pointed out that when the going gets tough, Governor Lynch gets going. Of course, the "going" has to involve a natural disaster, but you get the point.Nevertheless, Mother Nature apparently realized the guv was suffering something of a setback, politically speaking (at least for him) the last few months, so she cranked up the volume on rainfall amounts just as the heat was being turned up in Concord over a couple of pesky little things, like balanced budgets, LLC taxes — stuff like that.Nothing like a good flood, ice storm or any other FEMA-quality emergency to give the governor some quality face time on TV, good feelings among residents and even a newspaper editorial or two praising his ability in disasters.In fact, the governor has become so good at dealing with floods and the like, dontcha think he should name his Hopkinton hilltop home Ararat?People power
Funny how 25 people can make such a big difference in this world — or at least in a news outlet's decision-making process.
Consider the Union Leader's decision on March 19 to run as its lead story — with a headline and photo across the top of the newspaper — coverage of a rally and march in Manchester protesting the then-pending health-care legislation. It was a pretty colorful, Tea Party affair, complete with an effigy of Congress and attendance by a celebrity. It was none other than former U.S. Sen. Gordon Humphrey, who provided the colorful language, including a claim that "we're going to put them on trial for tyranny."The ?them? in this case was Congress, Humphrey's former stomping ground.
Must have been some kind of demonstration to merit such front-age coverage — hundreds, maybe thousands, of protesters.
Not quite. According to the UL's own story, there were "about 75" people taking part in the event. Must have been a slow news day.
Fast-forward to a day later, when "about 50" people showed up at 4:20 p.m. in downtown Nashua to demonstrate in favor of marijuana use. What began as an apparently quiet demonstration turned somewhat uncomfortable after an arrest for possession was made and police had to call in some reinforcements. In the end, two others were arrested for disorderly conduct, but they apparently were Free Staters, so what do you expect?
Once again, the facts: 50 people, demonstration on a city's main thoroughfare, three arrests. Using the standards set a day earlier, you'd think the UL would be putting something like that on the front page, wouldn't you? Once again, not quite. No story, no mention. Nada.
Must have been the extra 25 people.Money talks
If you're looking for what the future looks like now that the U.S. Supreme Court's Citizens United decision allows corporations to take part in elections, we submit the town of Bethlehem, N.H.
Bethlehem's recent town elections became a political science laboratory of sorts when Casella Waste Systems, the Vermont-based owner of the North Country Environmental Services landfill in Bethlehem, spent what looks like serious dough in letting its preferences be known.
The company shipped out several mailers to every residence in town to voice opposition to Article 2, a proposal that was designed to protect aquifers but that Casella said would harm its ability to do business.
But the company did a heckuva lot more than send out mailers. It also apparently had an extreme distaste for Selectwoman Jeannie Robillard and launched a full-fledged attack on her, complete with over a dozen mailers against her, full-page newspaper ads, yard signs and even a DVD sent to every residence entitled, "The Latest in Reality TV: Jeannie LIVE!" Needless to say, it was not exactly flattering.
"As a citizen and as a business I have first amendment rights, political speech, the ability to have political speech," Kevin Roy, the landfill's general manager and overseer of the political spending, told New Hampshire Public Radio. "I believe Jeannie Robillard was not running the town properly. There was a lot of issues and she created a lot of polarization on the board and there was a lot of things that I felt people needed to know."
Robillard didn't win, although Article 2 did pass.F&J TOTE BOARDApple cider: New Hampshire House sides with cider over milk in voting for an official state beverage.Sawako Gardner: The Portsmouth District Court judge refuses to accept a plea deal involving charges of unlicensed possession of a concealed firearm and criminal trespassing filed against Richard Young, a Hampton resident arrested last year at a forum featuring President Obama.George Campbell: After promoting them for a couple of months, the state transportation commissioner decides that he?s against putting up tollbooths on Interstate 93 in Salem.Steve Vaillancourt: The Republican state rep from Manchester is demoted from "author" to "contributor" on RedHampshire.com after writing a comment — simply, "blah, blah, blah" — under the name of Republican Rep. Shawn Jasper of Hudson.Ruth Griffin: The former executive councilor endorses 1st C.D. GOP hopeful Rich Ashooh.Bill Binnie: The Republican U.S. Senate candidate starts airing TV ads and his poll numbers start rising.It's been making the rounds…• Deb Reynolds, the state senator from Plymouth, could very well be facing the toughest race of Democratic incumbents. Why else would she seem to be clinging to the governor like a political lifesaver?
• There?s no truth to the rumor that Governor Lynch was in Salem even before the first sidewalk got wet
in the last flooding.
• Kelly Ayotte was in favor of raiding the state?s medical malpractice fund before she was against it, and Bill Binnie ain?t gonna let her forget it.
• Why is it that the demand for a legislative investigation into how the alleged Meredith Ponzi scheme was handled by state agencies was driven by reps from the Seacoast and not the Lakes Region?
• Forget the spin: Behind closed doors, Cornerstone Research and other folks behind the effort to repeal gay marriage are disappointed in the results.
• Judd Gregg is sounding a wee bit whiny when he talks about health care nowadays.