Flotsam & Jetsam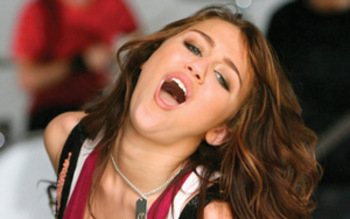 History lesson
It wasn't too long ago when AnnMarie Morse was a lone, Don Quixote-like figure tilting at the New Hampshire legislative windmill, trying to get lawmakers to approve a law in memory of her daughter.
The law, named after her daughter Michelle, was eventually passed, allowing college students to take up to a year of medical leave without losing their health insurance. Previously, students – even the sickest among them, like Michelle, who had colon cancer – had to remain full-time students in order to keep their health insurance. 
And only a few weeks ago, a similar Michelle's Law was passed in Congress, giving all college students the same rights as their counterparts in New Hampshire.
Amid all the hoopla and back-patting on the passage of the law is a little revisionist history – or at least denial of history.
While New Hampshire lawmakers can rightfully take credit for passing the law, it shouldn't go without notice that it took a little convincing and some world-class media arm-twisting by AnnMarie Morse and her supporters to get them to pay attention in the first place.
In fact, at the original House Commerce Committee hearing on the bill – before all the media attention and while the Legislature was in the full rips of no-health mandate fever – the measure was pretty much getting the cold shoulder from at least a few skeptical reps.
During Morse's testimony, one rep even tried to conduct a cost/benefit analysis that would justify keeping the law as it was. The rep reasoned that if her daughter had left school and lost her health insurance, the family would have saved money by not having to pay tuition. Wouldn't that have helped pay the medical bills?
Morse politely deflected the question, according to folks who were in the hearing room at the time.
Loser's circle
There really was something peculiar about the debate over whether the vote by members of the State Employees Association on the recent furlough/layoff question. After all, judging by almost all of the coverage in the press, it seemed like a no-brainer – save jobs and take a little pain.
So why was the question rejected so resoundingly? Because if you were a state employee, the question really did seem like a no-brainer: If the governor needed to find $25 million in cuts, there was all that and a heckuva lot more in the 1,359 vacant state government positions not filled, much of them paid for with general fund money. So why would there even have to be layoffs in the first place?
But in the end, there were layoffs – not the 750 originally threatened, but some 250 nonetheless. And the SEA and its members are pretty ticked off about what they view as a PR hatchet job that made them seem like the perpetrators of a senseless crime when all along they may actually have been the victims.
In the end, the union was the big loser in the matter, and the big winner was Governor Lynch. Actually, you could argue that the union vote and aftermath may have sealed the deal for the governor's fourth term.
Tweet and sour
Is it mere coincidence that just as the New Hampshire House announced it would begin providing updates and making announcements on Twitter that teen pop super-duper star Miley Cyrus announced she's all done with the social networking phenomenon?
F&J TOTE BOARD
| | |
| --- | --- |
| New Hampshire motorists: | Despite an increase in fees from $25 to $40, the Josiah Bartlett Center for Public Policy reports no significant change in demand for vanity license plates, with almost 15 percent of all New Hampshire vehicles sporting one. |
| Emily Browne: | The former deputy press secretary for New York Attorney General Andrew Cuomo signs on as press secretary for New Hampshire Democrats. |
| Al Wright: | The Rockingham County Jail superintendent reports an economy-related increase in the number of inmates asking to stay behind bars after they finish their sentence. |
| N.H. Lottery Commission: | The agency is still playing coy in responding to invitations to help fund the governor's Gaming Study Commission. |
| Frank Guinta: | The 1st C.D. GOP hopeful finally reports a good fund-raising quarter, raising $126,000, although he still trails Democratic Congresswoman Carol Shea-Porter by 2-1. |
| Richard Ashooh: | The BAE Systems executive is said to be mulling throwing his hat in the 1st C.D. GOP ring. |
It's been making the rounds…
• It wouldn't be the craziest thing for Paul Hodes to help Ovide's GOP Senate run with a little financial assistance, would it?
• No, the RICO statute would not apply to the medical malpractice fund seizure.
• Bad news for state budget writers next year: There's no way they can get their hands on the Seabrook decommissioning fund.
• A really bad argument for an income tax: So state employees can keep their health benefits.
• The latest name to call Kelly Ayotte comes from opponent Ovide Lamontagne, who compares her to Maine Sen. Olympia Snowe.
• He's been trying but GOP Chair John H. Sununu still has no takers to join lone Republican candidate Jack Kimball in the race for governor.