Flotsam & Jetsam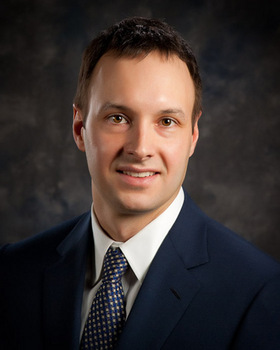 Just a thought
Since it was the attorney general's office, under Kelly Ayotte, that gave state officials the green light to make a run at the medical malpractice fund to balance the budget, maybe someone should ask her for some alternatives if a judge rules against the $110 million seizure.
Cutting-edge ruling
A recent Portsmouth District Court ruling should raise a few eyebrows among people who were alive in September 2001.
In the ruling, Judge Sawako Gardner dismissed two charges filed against a Laconia man that alleged he was a felon in possession of a dangerous weapon and driving a stolen 1988 Ford truck.
First, the judge ruled that police couldn't prove the man was driving a stolen truck because they couldn't provide the court with a value of the vehicle.
The second, more fascinating decision involves what the man was in possession of when he was arrested. It was a box cutter, which, Judge Gardner ruled, is not a dangerous weapon.
But if they're not dangerous, then why aren't people allowed to bring them on airplanes?
A real gamble
As if the state didn't have enough problems with its legally questionable absorption of the medical malpractice fund, it turns out the give-and-take over how to administer the new tax on gambling winnings may cause a few moments of agita for state revenuers as well.
First, there's the sticky situation of taxing lottery winnings. One of the more intriguing scenarios — that's likely to raise a ruckus – is the idea that the new 10 percent tax on winnings over 10 percent be applied to the folks who won the big bucks in the past and chose to take the annuity payment over a period of years. (In the case of Powerball, that's 30 years. For Megabucks, it's 25.)
Then there's the idea being floated to tax the lottery winnings of folks who won in the first six months of the year, before the tax took effect. Smells retroactive from here – and that's without the benefit of a law degree.
A third, somewhat more ironic, possibility involves the language, "winnings from anywhere derived" – meaning that New Hampshire folks with winnings at Foxwoods, Vegas, or even through the Massachusetts lottery – will have to pony up for the new tax. Kind of odd, dontcha think, for a state whose governor only just the other day signed a law preventing Massachusetts and other states from forcing New Hampshire retailers to collect their sales taxes.
Fellow 'explorer'
Among the people most disappointed by Kelly Ayotte's decision to "explore" whether to seek the Republican nomination for U.S. Senate has to be one Fred Tausch.
Tausch is the millionaire investor whose anti-stimulus STEWARD ads have been populating New Hampshire television sets – along with his smiling face, of course. Which means he's already dropped some sizable coin ($100,000) into his very own exploration of a Senate candidacy. With the possibility of Ayotte in the race, that only means he may have to run those STEWARD ads a little longer than he had originally planned – and he'll have to reassess how much of his dough he's willing to invest in what will be an even more uphill battle.
F&J TOTE BOARD
| | |
| --- | --- |
| Frank Guinta: | The Manchester mayor's 1st C.D. bid runs into a little heavy weather following efforts to link him to participants in a bar fight. |
| Ovide Lamontagne: | The Manchester attorney and former GOP gubernatorial candidate tells James Pindell of NH Political Report that he's likely to run for Senate. |
| Charlie Bass: | The former Republican congressman from the 2nd District says he's "very, very seriously" considering a run for his former seat or the Senate. |
| Alex Reese: | U.S. Sen. Jeanne Shaheen's communications director steps down to resume pursuing his law degree at Stanford University. |
| John DiStaso: | The Union Leader's senior political reporter is back on the job after an extended medical leave. |
| John Lynch: | The governor makes good on his signals and vetoes the medical marijuana bill. |
| Amanda Carpenter: | The conservative Washington Times blogger opines that Kelly Ayotte "doesn't appear to be much of a fiscal conservative." |
| Rich Ashooh: | The BAE Systems vice president says he'll make a decision before the Christmas holiday season on whether he's going to run for the GOP Senate nomination. |
| Harvey Hill: | The businessman and owner of the former Argus Champion newspaper in Newport oversees the shutdown of yet another venerable paper – this one the daily Claremont Eagle Times, making it the second he's closed in less than a year. |
It's been making the rounds…
• It's saying something about what the Dems think of Kelly Ayotte's Senate candidacy when one of the straws they're grasping at is how she'll play on the stump in front of Rotary Clubs.
• Do they really know something or is it plain and simple denial when state officials almost in unison insist there's no way they won't get their hands on the medical malpractice fund money?
• John Sununu the Father for governor? Really?
• If the plan to sell off some of the state's parks was a trial balloon, it ain't made of nothing but lead.
• Does John Lynch have the fortitude to a) join Massachusetts in the suit against the Defense of Marriage Act and b) do it in time to force Kelly Ayotte to sign on to the move before she officially steps down as AG?
• If Mitt Romney had paid to deep-six a Sarah Palin presidential candidacy, he couldn't have done a better job than the one she did to herself.