Flotsam & Jetsam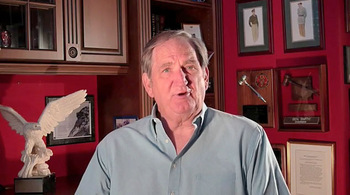 He's baaack – sort of
For a man who has spent his political career criticizing, if not downright deriding government, Bob Smith sure seems to like being part of it.
Smith, the favorite New Hampshire Republican senator of circus animals everywhere, has decided he wants to rejoin the club and announced his candidacy for the Republican nomination for a U.S. Senate seat from Florida.
Funny how circumstances can change. Smith left New Hampshire in a huff (maybe it was a minute and a huff) after losing his seat in 2002 in a bitter and often downright angry primary loss to John E. Sununu. The reason Smith lost a bid for his third Senate term was his quixotic – some might say foolhardy – temporary departure from the GOP to run as an independent presidential candidate in 1999, a move that New Hampshire Republicans never could swallow.
The reason he's looking to make his comeback, the 68-year-old reborn Republican said in announcing his intentions, was that he "can't stand by and watch what's happening to our country and our party."
Smith is expected to face Florida Gov. Charlie Crist – one of the more popular governors in the nation — in a primary. The battle will be uphill, to say the least.
Why do we say that? Well, a week after he posted a video on YouTube announcing his candidacy (www.youtube.com/watch?v=ha1l3hnzMps), he hadn't yet garnered 1,500 views. Not a particularly auspicious debut.
On the other hand, however, a YouTube video, "Charlie Crist is gay, covered for Mark Foley" (www.youtube.com/watch?v=mZ4DyPTEJ6A) has attracted 63,000 views during its two-year tenure online.
A mere coincidence
Do all of those businesses that are cited as ready to leave New Hampshire the minute taxes are increased understand that almost every other state they would move to has an – better sit down before reading this – income tax?
Just a thought
In light of the grotesque hodgepodge of tax proposals emanating from the State House as the budget deadline draws nigh, it's probably fair to say that the Democrats who control the levers of power in Concord haven't been doing themselves any favors.
Which begs the question: Considering the political capital that legislative leaders have thrown away even by just encouraging the tax onslaught, wouldn't it have been easier just to vote for an income tax and get the whole thing over with?
F&J TOTE BOARD
| | |
| --- | --- |
| John Lynch: | The three-term governor gives a big hint that he may be seeking a fourth term with the formation of Lynch Committee 2010. |
| Bob Guida: | The former Republican state rep from Warren announces plans to form an exploratory committee to seek the 2nd C.D. GOP nomination. |
| Ann McLane-Kuster: | The Concord lawyer announces her candidacy for the 2nd C.D. Dem nomination. |
| Mark Fernald: | Ditto the former state senator and lawyer from Sharon. |
| Jeff Grappone: | The former aide to ex-Sen. John E. Sununu and staffer on Rudy Giuliani's presidential campaign, joins Fred Tausch's STEWARDS of Prosperity. |
| Ted Gatsas: | The Republican state senator and Manchester alderman announces his candidacy to be mayor of Manchester. |
| Jeanne Shaheen: | The U.S. senator joins fellow Democrat John Lynch in dropping her longtime opposition to same-sex marriage and endorses the state's new law. |
| Judd Gregg: | The Republican U.S. senator is one of 30 key lawmakers helping to draft health-care legislation with financial holdings in the health industry. Gregg's holdings include has between $254,000 and $560,000 in stock in such firms as Bristol-Myers Squibb and Merck. |
It's been making the rounds…
• It's becoming more and more apparent with each radio commercial that airs that "conservative" Fred Tausch is running for U.S. Senate.
• Add medicinal marijuana to the list of achievements of the 2009 Legislature.
• How'd you like to be in DRA Commissioner Kevin Clougherty's shoes?
• What exactly is it that Cornerstone Policy Research researches?
• Continuing budget resolution anyone?