Flotsam & Jetsam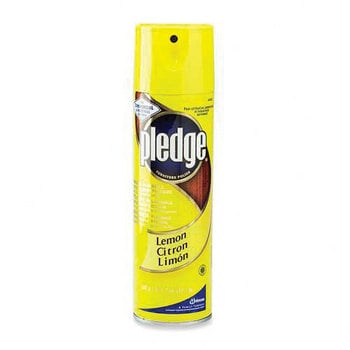 Ritual abuseDifferent cultures have rituals that outsiders may have a problem understanding, whether they involve food, religion, music, sports — you name it.Among the tribespeople of New Hampshire, the natives have a biennial ritual that involves a certain caste of citizens. Every two years, they don their ceremonial garb — usually a nicely pressed suit — and hop from village to village, promising that they will fight to the death to fight the enemy at all costs. The oath is that they will never, ever, ever let the barbarians through the gate.The tribe's enemy is taxes, and the ritual that members of the special caste — in the New Hampshire language, they're called candidates — undergo is called The Pledge.In most cultures Pledge is just a furniture polish, but in New Hampshire it is as essential to their political process as putting gasoline in your car to make it run. In fact, it isn't enough to simply raise your hand and pledge you'll oppose taxes. As the New Hampshire ritual has matured, it has become a more ornate tax-opposition ceremony.Consider that on June 16, Americans for Prosperity NH announced that essentially all Republican candidates for major office had signed its "Anti-Tax Pledge," which is a pledge to cut spending, cut taxes and fees, cut the size of government and uphold the state and federal constitutions.The roster of signatories included all major candidates — John Stephen and Karen Testerman in the gubernatorial race, Rich Ashooh, Bob Bestani, Frank Guinta and Sean Mahoney in the 1st C.D., Charlie Bass and Jennifer Horn in the 2nd C.D., and Kelly Ayotte, Jim Bender and Ovide Lamontagne in the U.S. Senate race. The lone outlier: U.S. Senate hopeful Bill Binnie.One pledge, however, is simply not enough. There's also the Americans for Tax Reform's "Taxpayer Protection Pledge," whose signatories in New Hampshire include Ayotte, Bender, Binnie, Ashooh, Bestani, Guinta, Mahoney, Bass, Horn and Bob Guida, another 2nd C.D. GOP candidate.Then there's the American Family Business Institute's "Death Tax Repeal Pledge," which commits the pledger to vote for permanent repeal of the federal estate tax, called the "Death Tax" by opponents.Signatories among New Hampshire tribesmen so far include Guinta and Bender.There also is the "No Climate Tax Pledge," signed so far by Ayotte, Bender, Lamontagne, Ashooh, Guinta and Horn as well as eight GOP New Hampshire House candidates and Sheila Roberge, who recently announced her retirement from the state Senate.Welcome to New Hampshire, a state with well-polished dining room tables.
A question for the ages
How could it be that, 13 years after the state Supreme Court's second Claremont school-funding decision — and 17 years after the first decision — they're talking about closing an elementary school in Unity because local taxpayers can't or won't come up with the $5.9 million to bring the building up to safety codes?
Disadvantage coalition
The wheels may be falling off the spending cap movement — at the very least, the tires are flat.The New Hampshire Advantage Coalition was behind the spending cap proposals on town meeting warrants around the state, not to mention in the city of Manchester. But when it came time to defend the idea in state Supreme Court, the coalition — which had essentially told everyone who wanted to listen that without the spending caps New Hampshire would be going to hell in a handbasket, a borrowed one at that — was nowhere to be seen.Where, pray tell, was the coalition? Chairman George Lovejoy, a former state senator and well-known tax battler, said that the group didn't show up for oral arguments on advice of its pro bono attorney, one Joe Kelly Levasseur of Manchester. Proof that you get what you pay for.
F&J TOTE BOARDBruton Smith: The owner of New Hampshire Motor Speedway's attempt to nickel-and-dime the Loudon Police Department doesn't sit well with the locals.Bill Zeliff: The former New Hampshire congressman resurfaces in the news as chairman of the board of a New York-based firm that has obtained licenses from a Pakistan province to explore for rich mineral deposits.John Stephen: The GOP gubernatorial candidate reports raising $665,000 in the last quarter — $126,000 of it from limited liability companies.Peter Schmidt: The Democratic rep from Dover adds his voice to the chorus calling for an independent review of the Financial Resources Mortgage scandal.Tim Pawlenty: The Minnesota governor sets up a New Hampshire version of his Freedom First Political Action Committee.Craig Benson: TThe former governor emerges to announce his endorsement of Frank Guinta in the 1st C.D. GOP primary.
It's been making the rounds…
• Is Stoddard Rep. Dan Eaton the invisible man or is he simply made of Teflon?• There's no truth to the rumor that Governor Lynch is going to appoint Kelly Ayotte to the newly vacant Supreme Court chief justice post.• Don't count Liquor Commissioner Mark Bodi out just yet. Banking Commissioner Peter Hildreth is another story.• How do you spell stupid? B-I-K-I-N-I C-O-N-T-E-S-T.• AG Michael Delaney must have had other things on his mind when he told the Lottery Commission it wouldn't need legislative approval for that new online gambling game.• Who gets hurt more by the Financial Resources Mortgage scandal — John Lynch or Kelly Ayotte?• Bill Binnie wants Jim Bender to simply go away.• It's not getting the same amount of media attention, but the Ann McLane Kuster-Katrina Swett battle in the 2nd C.D. is turning into a doozy.• Paul Hodes might want to get some financial help from Jim Bender, Bill Binnie and Ovide Lamontagne for doing their dirty work for them.• How much sleep did Ted Gatsas lose when he saw the Frank Guinta aide's e-mail with the "Gatsas (jerk!)" subject line — the one that came after Gatsas endorsed Sean Mahoney in the 1st C.D.?• Come to think of it, Judd Gregg has a lot riding on Kelly Ayotte's candidacy.