Fire marshal: Turn off main power breaker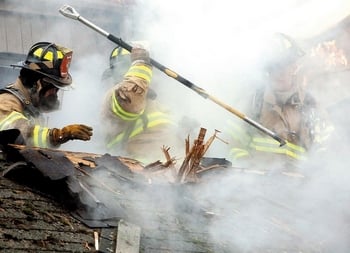 Homeowners without electricity should use caution, with the likelihood their power could be restored soon, fire officials said.
The threat of fire exists with appliances, water, lighting and heating all coming back on at once, Deputy State Fire Marshal John Raymond said.
"If you haven't done it already, shut off your main power breaker," Raymond said.
People who have been without electricity for nearly seven days now since last week's ice storm have probably forgotten which items were turned on when power was disconnected, Raymond said.
"How do you know what was on?" he said.
For instance, a stove could be ready to heat again, and newspapers placed on top of it could easily ignite, he said. Lamps could also be in contact with combustibles, he said.
"That's why you've got to come back and look at everything," Raymond said. "You could power up suddenly, and you have stacked up newspapers near a combustible sources."
There's a chance of a power surge throughout a home electrical system, but homeowners can take precautions, he said.
Some people have connected gas generators directly into electrical outlets, instead of powering items individually off the generator, Raymond said. This will cause several problems during the restoration of grid power, including shooting current back into the grid as utility workers are handling equipment, he said.
Connecting a generator to an electrical panel could also burn out the generator and cause a fire, Raymond said.
So the best precaution any homeowner can take is to shut of the main power breaker, he said. "If you shut it off, you should be all set."