Exit planning for business owners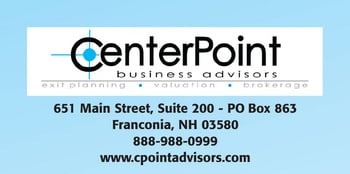 Are you beginning to think of a time beyond business ownership? Do you have a clear vision of how to "leave your business in style?"
Leaving your company is a process. Most owners do not undertake the necessary thought and planning that underpins good ownership transitions because they don't know how to begin or exactly what to consider and analyze.
Most owners are unaware that there is a planning and implementation process that can provide that underpinning. This process begins with understanding your exit objectives and the value of your business. Based upon what you want and what you have, you then determine a proper path for you, be it a sale to a third party, a transfer to children, a sale to an ESOP, a sale to a co-owner, or an orderly liquidation.
Simply knowing the process and proceeding down the exit planning path, however, is insufficient. To succeed, you need a written plan that:
• Sets your exit objectives, the financial and other factors that need to be considered
• Documents how you are going to achieve those objectives
For your exit plan to succeed, you need legal input, financial input, tax input, financial advisory input, and, often consulting input. You may need, at some point, the services of a business broker or investment banker. No one advisor can be up-to date on all of the intricacies of each discipline.
What does it take to create an exit plan?
• Understand that there is a proven exit planning process and commit to the process
• Document your decisions and create a written plan
• Hire an experienced team of professionals — exit planning professional, attorney, CPA and financial or insurance representative (at a minimum).
These professionals should more than pay for themselves by putting money in your pocket.
Call Michael Coyle for a free exit planning assessment at 888-988-0999 or visit www.cpointadvisors.com.