Ex-Telegraph reporter lauded by industry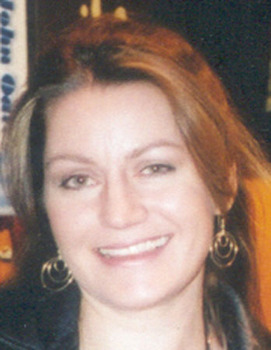 BOSTON – The New England Society of Newspaper Editors presented former Telegraph reporter Stephanie Hooper with the community journalist award at the group's annual awards luncheon on Friday.
The award recognizes outstanding achievement by a reporter at a small to mid-sized daily in the first 10 years of his or her career. Hooper started at The Telegraph in 2002 and recently left the paper to return to the West Coast.
During most of her tenure, she worked the night shift, covering public safety, inner city issues and breaking news.
"Even in a very strong field of entries, Stephanie's work stands above the others," the judges wrote. "She not only takes us to the streets of her community and spotlights people who may often may be lost in the shuffle – she takes us right inside their homes and their lives."
The judging was based on a portfolio of 15 works, covering the reporter's entire career.
Other awards included: community photographer, Sean Elliott, The Day, New London, Conn.; headline writing, Elissa Bass, The Day, New London, Conn.; master photographer, Gregory Rec, Portland Press Herald and Maine Sunday Telegram; master reporter, Felice Freyer, Providence Journal.
The Judith Vance Weld Brown Spirit of Journalism Award, which recognizes the accomplishments of an outstanding woman in journalism, was presented to Mary Pat Rowland, managing editor of Foster's Daily Democrat, Dover.