Ex-tax collector recollects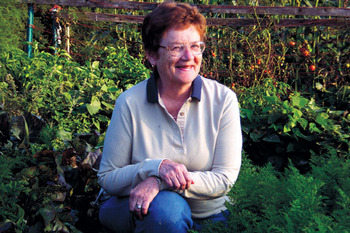 HOLLIS – Twenty-one years ago, when Barbara Townsend succeeded Leonard White as town tax collector, she did her calculations by hand and forwarded stacks of IBM computer cards, fastened with elastic bands, to a mainframe in another town.
When she retired this summer, the tax collector's office was fully automated.
What hadn't changed over the years was her responsibility: to see that revenue collected equals the amount of money necessary to run the town.
But the job isn't simply a matter of seeing that money in equals money out. Nor is the tax collector a dispassionate calculator who views each taxpayer as a purse with a name.
"My goal was, if somebody came in upset, to send them out with a smile," Townsend said recently. "I was a human resource rather than just the person demanding their money."
Townsend, who graduated from the Massachusetts Institute of Technology with a degree in chemistry in 1965, worked as a mathematics teacher and math textbook editor before leaving the workplace to start a family.
In 1987, when she re-entered the workforce after a 13-year hiatus, Townsend, a Hollis resident since 1977, was divorced with two sons, 9 and 12.
"The deputy tax collector had died and I asked, 'Are you going to replace him?' she said, recalling a visit to Town Hall to talk with her friend, the late Louise King, administrative assistant to the board of selectmen. With her encouragement, Townsend went to the board.
For a year, Townsend served as deputy tax collector, learning the job from White, who was in his 80s and planning to retire.
In 1988, a year after she started, Townsend became the first town employee to have a computer in her office. She said she taught herself to use it "by the seat of my pants."
She liked all aspects of the job, both the analytical and the social.
"Everybody who comes in has a story, and you have to deal with it in a professional and confidential manner. You can empathize but you still need to collect the taxes," she said.
During her 21 years on the job, Townsend said, the town took title of 15 pieces of property, mostly land.
"We always worked something out," she said. "We'd go above and beyond the call to see what we could work out, get them to talk to the selectmen, if need be."
The tax collector said she had mixed feelings about retiring. She officially stepped down July 31.
On the one hand, she knew she would miss her colleagues and the many residents she looked forward to seeing in her office.
On the other hand, she was looking forward to spending more time with her longtime partner, Carroll Spaulding, and the couple's extended family.
"I'm looking forward to having time for all the men in my life, my father, Carroll, my two sons," Townsend said, adding to the list her granddaughter.
She said she also anticipates spending more time in the backyard garden she and Spaulding tend and to canning vegetables and fruit as the growing season winds down.
In addition, she'll have more time for her quilting, a 30-year hobby, and to attend meetings of the Hannah Dustin Quilt Guild in Hudson and the Squannicook Colonial Quilt Guild in Townsend, Mass.