Ex-coach OKs deal over abuse of 2 boys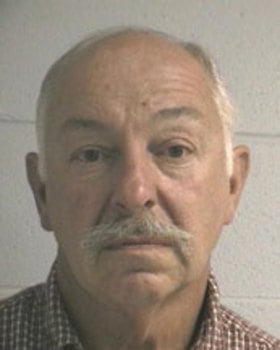 NASHUA – A former youth soccer coach has stuck a plea bargain calling for up to 2-1/2 to eight years in prison on charges that he molested two 12-year-old boys, according to court records.
Ralph Fiscale, 61, formerly of Merrimack and now of 184 Main St., Nashua, had been scheduled to stand trial this week in Hillsborough County Superior Court on charges involving one of the two boys, but he and his lawyer, Tim Bush, instead struck a deal with Assistant Hillsborough County Attorney Patricia LaFrance.
Bush filed notice of the plea bargain Monday, and the plea-and-sentencing hearing has yet to be scheduled. Fiscale has been free on bail while awaiting trial.
The terms of Fiscale's plea bargain call for LaFrance to seek a maximum sentence of 2-1/2 to eight years in prison, while Bush will argue for 12 months in jail, followed by two years on probation, with a two- to four-year sentence to remain deferred so long as Fiscale behaves.
Fiscale was long active in coaching youth soccer teams around the region, but no allegations have surfaced as a result of his work with soccer clubs, police said.
Fiscale surrendered himself to police in 2006 after other, earlier alleged sexual abuse victims confronted him about his relationship with the two boys, police said. Police said Fiscale admitted to abusing both boys when questioned.
Fiscale surrendered himself to Merrimack police on the same day that "prior alleged victims confronted the defendant at his home," a prosecutor said after his arrest.
Fiscale had befriended the two boys through his work at the nonprofit Live and Let Live horse rescue farm in Chichester, and some of the assaults are alleged to have taken place in Merrimack County, while police claimed other assaults took place in Merrimack.
Charges from both counties were consolidated for trial in Nashua, and Fiscale's plea bargain covers all pending charges: five counts of aggravated felonious sexual assault and several misdemeanor sexual assault charges.
Fiscale never sought to suppress his alleged confession, LaFrance said, and he had filed no notice of insanity or any other statutory defense.
Bush has said previously that the family of both boys had filed a civil lawsuit against Fiscale in Merrimack County and got attachments against his assets.