Investing Basics. Use time to your advantage. Start today. – Lee
When:
January 21, 2020 @ 5:15 pm – 7:15 pm
2020-01-21T17:15:00-05:00
2020-01-21T19:15:00-05:00
Where:
NHFCU
71 Calef Hwy
Lee, NH 03861
USA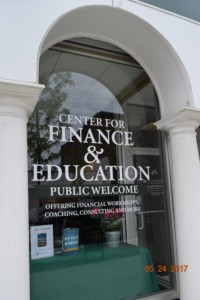 A dream come true is usually the result of hard work, planning, and effort. If you have dreams or plans for how you want to live and enjoy your life, you need to invest in making it happen, both figuratively and literally. Chances are, no one has ever taken the time to explain to you the risks, rewards, or even the vocabulary associated with investing your money so you will have the financial resources you need for the way you want to live your life. Join us for this class to review those basics. We are a resource for you – one that does not sell investment or advisory services – just free educational information to help you. Join us so you understand what you need to know to own your future. Class is open to the public.
Class is open to the public.
There is a nominal fee to reserve your seat which will be 100% refunded when you attend the class. Non-attendance will result in the forfeiture of your seat reservation fee.
Comments
comments