Economic fallout sends a chill among state's nonprofits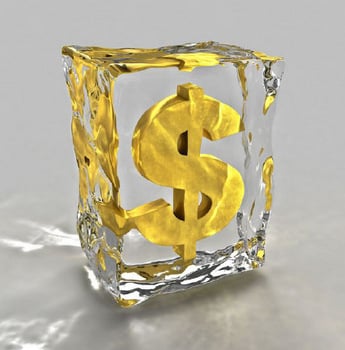 Sue Chollet, chair of the board of the New Hampshire Endowment for Health, remembers it as one of the most controversial decisions made in the endowment's 10-year history.
The board, after all, had disagreed with its professional investment advisers and decided over the course of a few years to lend $1.35 million to the New Hampshire Community Loan Fund, a nonprofit provider of credit to low- and middle-income people and small businesses, for a meager 4 percent return and four-year commitment. The money managers argued that in the endowment world money creates mission, and that the securities market could realize a 12 to 16 percent return. In economic terms, they said, the opportunity costs for the "mission or program related investment" were too high.
"It was a defining moment," remembers Chollet, a retired teacher and psychiatric nurse from Peterborough. "It was really the compassionate thing to do, and it showed good stewardship" of the organization's assets, which are estimated at about $100 million.
The endowment is a charitable foundation charged with promoting healthy living, and the investment fit in with that mission, said the endowment's executive director, Dr. James Squires, because it supported a "broader view of health" that includes economic security and homeownership.
Today, while Wall Street is being hammered by a record decline in values, the Endowment for Health's decision is seen as wise and visionary, as well as compassionate.
"It is a win-win situation," Chollet said.
Few institutional investors are using those terms to describe their portfolios, which on average have been slashed by 30 to 40 percent.
Streams of income
The public charities sector, which has seen a proliferation in New Hampshire and across the nation over the six years, has been a major victim of the economic demise. Charitable foundations, especially prominent schools, that have become comfortable enjoying the largesse of their endowed securities, are scrambling to make up for lost revenue amid the market breakdown. Even those nonprofits without large endowments predict the economic disarray will trickle through the economy, and ultimately end up at their doorstep with less revenue and more need for services.
"The nonprofit community is feeling it on every side," said Lew Feldstein, president of the New Hampshire Charitable Foundation, the state's largest provider of grants to nonprofits. The foundation has seen an increase in requests for grants.
An informal survey of two dozen public charities in New Hampshire indicates that, although worried, most are weathering the financial storm. Many organizations with sizable financial assets share a legal and moral obligation to their endowments, and accordingly have set risk controls to diversify and protect their holdings.
But, according to Harold Janeway, a retired money manager and current state senator who has been active in many nonprofit organizations, the market decline was so broad that "the only hiding place is cash or near-cash" assets.
Many organizations follow a cash-flow system that provides 5 percent of the organization's total earnings based on a rolling average over the previous 12 quarters, he said. In the past, this has created a consistent cash flow and averaged out the market fluctuations. But, said Janeway, "most of the time is not all of the time."
Sustainable nonprofits have focused on creating various and unique streams of income that often include grants from government and other community foundations, fees for services and individual solicitations. The Society for the Protection of New Hampshire Forests, a 107-year-old forestry organization and land trust with 10,000 members, has one of the most diverse collections of revenue sources.
With $70 million in assets, most of which is land, it reaps benefits because of this ownership. The timber and other sales revenues and rental income exceeds total earnings on securities, according to the society's 2006 public filings. Funds also are received through memberships and program services.
"The measure of our success is the land we protect," said Jack Savage, vice president of communications for the Forest Society. "There are so many different, good reasons to protect land that we end up with a variety of funding sources."
The New Hampshire Community Loan Fund, which doesn't have an endowment, derives most of its money from interest on loans to its stakeholders and its success at collecting 99.4 percent their loans.
"As a nonprofit we're in a unique position, but not an easy situation," said Steve Varnum, communications director at the Loan Fund. "There is less to draw from."
More collaboration
The competition for money from both donors and grant-makers is great these days.
Patrick Tufts is president and chief executive of Heritage United Way in Manchester, which annually raises $3.5 million and then distributes it to 42 nonprofits. He has seen a 20 to 30 percent increase in requests for funding, and is only 1 percent off previous years' fund-raising levels. This slight decrease is attributed to the drop in the number of donors that give in excess of $5,000.
But not all nonprofits have the kind of small-donor success as Heritage United Way, which has 10,000 contributors.
Mike Kennedy of Manchester, a certified financial planner and treasurer of the Mayhew Program, a camp for underprivileged boys in Bristol, succinctly describes the broader dilemma for most nonprofits. "Endowment income is down," he said, "and many individuals who made substantial gifts … are not going to feel as wealthy" these days.
Further, some donors and grant-makers are directing their funding toward basic social needs or, what Peter Benson, the New Hampshire Charitable Foundation's North Country coordinator, calls "food, shelter and housing."
The struggle for funding and the necessity to stretch resources is not new for most smaller nonprofits and will only increase the trend toward innovation and collaboration.
Kathy McDowell, executive director of the Family Resource Center in Gorham has patched together a number of funding sources and contracted social services, including state, Medicaid, towns, schools and foundations.
"There is a myth of sustainability," she said, adding that rough economic times are not new to the North Country. They "force us to look harder, think more creatively and collaboratively," said McDowell.
In Manchester, 11 different organizations, including government and nonprofit organizations, joined to form the Manchester Sustainable Access Project to coordinate and expand health services to the neediest people in their community. Others have begun sharing resources and some have merged operations. The Rockingham and Seacoast Land Trusts merged to become the Southeast Regional Land Trust.
Brian Hart, executive director of the land trust, said the merger has resulted in more resources and lower costs. "For us," Hart said, "it is one plus one equals three."
Others have not merged, but have become so closely joined it's hard to know where one stops and the other begins.
The Nashua Youth Council and the statewide Teen Institute created a collaborative partnership that maintains both as separate organizations, but they share operation costs, including an executive director and an office.
Other more established nonprofits, whose missions are outside of social services, may be less aggressive in competing for scarce dollars and focus on their core operation.
Manchester Historic Association's interim executive director, Aurore Eaton, said the 112-year-old association has been "scaling back" and operating under a "lean budget for years." Likewise, the Southeast Regional Trust planned to hire an additional staff member this fall, but decided against it because of the uncertain economy.
The declining financial tide is finding its way into every crack and crevice in the economy, and it is there where successful nonprofits have found funds. The New Hampshire Bar Foundation is a charitable program that derives its income from interest on lawyers' trust accounts. Revenues have declined due to the decrease in total deposits, along with a reduction in the rates of interests that banks provide, especially among those banks that supported the program by providing higher-than-market interest.
The major recipient of this program, to the tune of $1.13 million, is New Hampshire Legal Assistance, which has a $4.5 million operation funded by 35 different sources.
The organization, which provides legal services to low-income people, has recently laid off five of its 52 employees. "We have to be more efficient with less resources," said John Tobin, the group's executive director. "It is a challenging environment, (but we have) a greater duty to help those (people) with economic problems."