Driver's guilty verdict upheld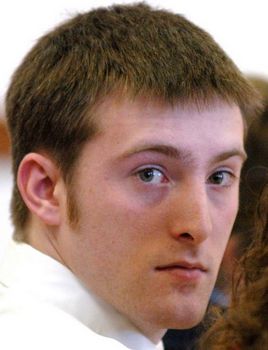 CONCORD – The state Supreme Court has upheld the negligent homicide conviction of an Amherst man in a ruling released Thursday morning.
Matthew Kincaid was convicted last year and sentenced to five to 15 years in prison.
Jurors found that he was driving and drunk when his car veered off the road on Constitution Avenue in Concord. Randall Holmes, 24, of Concord, was killed in the crash. Three other passengers survived.
In a defense reminiscent of a case in Nashua nearly 20 years ago, Kincaid's lawyers argued that he had no memory of the crash or events surrounding it and that someone else was driving the car.
On appeal, Kincaid's lawyers argued that his lack of memory made him incompetent to stand trial and that Merrimack County Judge Phillip Mangones should not have allowed the jury to hear evidence of his 0.23 blood-alcohol level.
Holmes and Kincaid were both students at New Hampshire Technical Institute at the time, and the group had been drinking at a house party in Concord before the crash, the Concord Monitor reported last year.
Kincaid told police at the scene and later argued at trial that another passenger, who ran off from the scene of the crash, had been driving his 1987 Subaru.
Other passengers said Kincaid was driving, and his blood was found on the windshield in front of the driver's seat, the Monitor reported.
While expressing doubt about Kincaid's claimed amnesia, the Supreme Court found that he was competent to stand trial regardless.
"Although the record before us does not appear to provide support for the defendant's claim of amnesia . . ." Chief Justice John Broderick wrote, "There are many ways a defendant can consult with and assist his trial counsel with a reasonable degree of rational understanding without necessarily remembering the details or circumstances of an event that led to his arrest."
The court also found the results of Kincaid's blood-alcohol test were admissible under the state's implied consent law, since he was arrested for a felony.
ON THE NET
State Supreme Court ruling in negligent homicide case: www.courts.state.nh.us/supreme/opinions/2008/kinca126.pdf