Dog doesn't want to see where it's been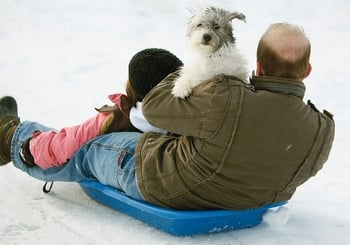 One of three riders aboard this speeding, out-of-control sled was looking downhill to see where it was going Monday.
Roy Dovale clings to his 6-year-old daughter, Natalie, and Oreo the pooch as they went sliding down the icy hillside at Roby Park in Nashua.
The favorable sledding weather should continue today and Wednesday with temperatures staying above freezing and skies clear.