District in Mass. picks Hottel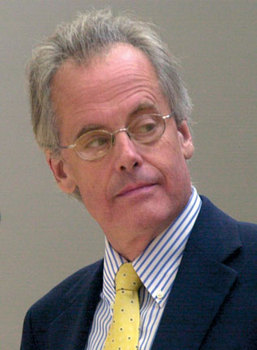 The North Andover, Mass., school committee offered Nashua schools chief Christopher Hottel its superintendent position Monday night.
The committee voted 4-1 to offer Hottel the job, after a two-hour meeting during which members of the public urged the committee to go with in-house candidate Kevin Hutchinson, North Andover's assistant superintendent.
Reached at his Gilmanton home late Monday night, Hottel said he hadn't had a chance to speak with committee Chairwoman Barbara Whidden, and he hadn't accepted the job yet.
Hottel said it's normal for the terms of the contract to be negotiated before formally taking a superintendent job.
"I'm honored that they chose me as their superintendent," said Hottel, who has been head of the Nashua schools since 2006. "We'll talk about the details in the morning."
Hottel was one of four finalists for the job. Richard Hoffman, superintendent of Ashland, Mass., and Kelly Clenchy, superintendent in Orono, Maine, were the other two finalists. Hottel is making $150,000 with Nashua this year. The North Andover job was advertised with a salary range of $160,000 to $180,000.
The consensus among North Andover school committee members was that Hottel's experience made him an ideal candidate to lead the North Andover school system.
"In the time he has been superintendent in Nashua, he has probably had three or four times more difficult experiences (than the other candidates)," committee member Stan Limpert said.
"He stepped into the fire and brought his school system out in good shape. Now they are progressing."
Board member Chris Nobile gathered information about Hottel by speaking with superintendents he had worked under in Hopkinton, Mass., and Medfield, Mass.
"Mr. Hottel's intelligence and grasp of what it takes is very powerful," Nobile said. "His willingness to learn and be in a position to be engaged is very important."
Hottel was hired in 2005 as an assistant superintendent in Nashua but was named acting superintendent in June 2006, after the school board placed Julia Earl on paid administrative leave.
Hottel officially replaced Earl after she was bought out of her contract for $250,000 in February 2007.
If Hottel leaves, it means the city will be searching for its third superintendent since 2005.
Hottel has said he only planned on working as a superintendent in Nashua for three to six years before returning to Massachusetts to work in a small school district before retiring.
Hottel worked for nine years in the Haverhill, Mass., school district in various administrative positions before coming to Nashua.
Hottel, 62, said part of his reason for wanting to return to Massachusetts is so he has enough years to be vested in the state's retirement system.
Whidden was the only member of the North Andover school committee not to vote for Hottel. Whidden voted for Hutchinson and spoke strongly in favor of him at the meeting.
"For the sake of this district, we need some stability," she said. "We need a leader of education systems, and he brings that to us. I think we're making a big mistake passing on this guy."
All seven people who spoke during the public comment portion of the meeting in North Andover supported Hutchinson.
Those speaking on his behalf included parents and teachers, who informally referred to him as "Hutch" and cited the positive progress he has made with the town's curriculum development
After the vote, the North Andover board met in an executive session to discuss negotiating Hottel's contract.
North Andover is an affluent community near Lawrence, Mass. The school district has an enrollment about one-third the size of Nashua.
Although Hottel's contract with Nashua runs until June 2010, it includes a clause that allows for Hottel and the school board to mutually terminate the deal at any time.
If Hottel voluntarily resigns, he must give the school board 60 days notice and he loses his severance benefits, according to the contract.
Hottel was at Monday night's school board meeting in Nashua.
After the meeting was over, it was still unknown whether he had been chosen for the job, but Hottel said he was committed to Nashua for the remainder of the year, regardless of what happened.
"I'll be here," he said. "There are a lot of important things left to do."
The North Andover superintendent isn't expected to start until next summer.
The most pressing issues are continuing with the district's strategic planning and developing next year's budget, he said.
"The budget process is in its formative stages, really," he said.
Hottel's departure would also raise questions about how the process should be handled in the search for a new superintendent.
When the Nashua school board conducted its search in 2005, it was done in relative secrecy when compared with the process used North Andover and several other cities and towns.
In Nashua, interviews with unnamed finalists were done behind closed doors, and there was no opportunity for the public to know whom the board was considering for the position.
It was only after the school board made its decision to offer the job to Earl that the choice was made public.