District 4 race to have experience as factor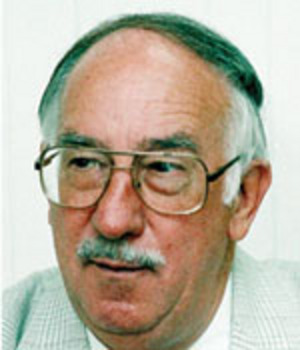 It's experience versus a newcomer in the Executive Council district that stretches from Hudson through Bedford up to Manchester.
"You want to exchange somebody with experience for somebody without experience? That's not a bargain I'd like to make," said incumbent Raymond Wieczorek, who was mayor of Manchester for 10 years before being elected to the Executive Council in 2002.
"Ray is not a bad guy – I know Ray – I just think he's out of touch," said challenger Bob Bruce, of Candia, a Democrat who hasn't held elected office before, although he ran for Congress in 2004.
"My biggest selling point is going to be change, a fresh look at the issues."
The five-person council is unique to New Hampshire, acting as an executive branch counterweight to the governor. The council doesn't pass laws or vote on the state budget, but it has veto power over virtually all state contracts and must approve the appointment of most department heads and judges.
District 4 includes Auburn, Bedford, Candia, Derry, Hooksett, Hudson, Litchfield, Londonderry, Manchester, Pelham and Raymond.
Wieczorek emphasizes a traditional Republican selling point: holding the line on spending.
For example, he balks at any suggestion that any change should be made in the size of contracts that have to come before the council.
Currently, any contract worth $5,000 or more needs the group's stamp of approval. That limit was set in 1994.
Bruce, noting that a single computer system can cost five grand, says that limit should be raised to around $25,000 "to allow the council the time to look deeper into the contracts that are truly making a major impact to the state budget."
Wieczorek disagrees.
"I think, especially at a time like this, we need to remain vigilant," he said. "The state has got enough problems. . . . Once you open the thing up, when do you stop?
"Leave it where it is; it hasn't caused any pain to anybody – a few more papers, but that's it."
Wieczorek also advocates the state going with the lowest bid on contracts in virtually all cases – unless, as with proprietary materials or federally mandated providers, no-bid contracts are needed.
Bruce, however, says other factors sometimes come into play, such as when in-state employers are involved.
"The lowest bid . . . might be the lowest cost, but not the one that's going to give the people of New Hampshire the best for their dollar," he said. "You have to look at far-reaching implications. Am I going to put 150 people to work, or am I going to be pumping money into another state?"
Bruce says transportation is "the biggest thing I hear from people right now."
"They want light rail, they want expanded bus service in the district, they want to be able to go to work," he said.
He criticized Wieczorek for not supporting plans to bring commuter trains from Lowell, Mass., up through Nashua and Manchester.
Wieczorek helped scuttle that idea in 2002 by pointing out that under state law, gasoline tax money couldn't be used to do an environmental study of a proposed train station in Nashua, as had been planned.
"I'm not opposed to rail transportation," he said. "The question is, how are you going to pay for it? Where does the money come from, where do you take it from? I really don't see it. I don't know how they're going to get it done."
In his campaign, Bruce emphasizes what he says is his support for labor, noting he stood on the picket line at the Hillsborough County Nursing Home, where his daughter worked.
He acknowledges that Wieczorek's strong connections in Manchester, which has about 40 percent of the votes in the district, give him an uphill fight. But he adds that any race for the council faces one uphill battle: for public attention.
"How many people know what the Executive Council is or does?" he asked. "Not many."
BOB BRUCE
OFFICE SOUGHT: Executive Councilor, District 4.
AGE: 55.
ADDRESS:333 High St., Candia.
YEARS OF RESIDENCE: 12.
POLITICAL BACKGROUND: Planning board alternate, Candia.
OCCUPATION: Test engineer.
EDUCATION: Associate's degrees in business technology and data processing, Mount Wachusett Community College.
AFFILIATIONS: Board of directors, Manchester Emergency Housing.
MILITARY: U.S. Navy, eight years naval aviation, anti-submarine tech.
PERSONAL: Wife, Carol; two stepdaughters.
WEB SITE: www.BobBruce.org.
RAYMOND WIECZOREK
OFFICE SOUGHT: Executive Councilor, District 4.
AGE: 79.
ADDRESS: 1060 Ray St., Manchester.
YEARS OF RESIDENCE: 48.
POLITICAL BACKGROUND: Mayor of Manchester, 1989-98, Executive Council, 2002-present.
OCCUPATION: Founder, Wieczorek Insurance Agency.
EDUCATION: High school, financial services licensing.
AFFILIATIONS: United Way, Boys & Girls Clubs of Manchester, American Legion, Veterans of Foreign Wars.
MILITARY: U.S. Army, Korean War.
PERSONAL: Wife, Susan; six grown children.
WEB SITE: www.raywiz.com.